We're here to help! Explore our degree programs, meet LFS students and learn more about what makes this Faculty so special by participating in our events below. Stay connected so you don't miss out on any events, and to learn more about what's happening in LFS by following us on Instagram and Twitter
Connect with an LFS Student Ambassador
If you have any questions about the student experience or our friendly faculty, feel free to connect with an LFS Student Ambassador by emailing us at lfs.ambassador@ubc.ca. We are happy to answer your questions over email, or schedule a Zoom meeting to chat with you. Feel free to read our bios below to see if there is someone in your program of interest, or has been involved with the kinds of experiences you're looking forward to! We look forward to connecting with you.
Wondering how to learn more about LFS?
Check out the infographic below to learn more about how you can engage with the LFS Student Ambassadors, our Indigenous Outreach Coordinator and our faculty as a whole!
Join us for our Fall Workshop Series to get a taste of our programs!
Zoom Link: join us at 6 PM PST every Wednesday for our virtual workshops here!
The 2021 Fall Workshop Series is virtually hosted by our LFS Student Ambassadors (Afnan, Maddy, and Yolanda). We will focus on 3 themes that highlight key concepts covered in LFS programs, which we will explore in 9 interactive workshops throughout the term. The themes are Global Impact of Food Systems, Animals in Society, and Land, Food Sustainability and You.
These workshops will be hosted every Wednesday at 6 PM PST via Zoom starting September 29th, 2021. You can find more information about each workshop and register for the workshops you would like to attend below. We are excited to meet you and have you join us at one (or more!) of our workshops!
Not sure which workshop to attend?
Read through the theme and workshop descriptions below to get a taste of the topics that will be covered throughout the term! Then click Register Now to register for the workshop(s) of your choice. We hope to see you there!
The food we eat goes through a complex web from production to consumption. These interactions are influenced by social, cultural, economic, environmental and political systems. In this stream, we dive into current global challenges in the food system while appreciating Indigenous ways of knowing, resilience during the pandemic and the complexities of food supply chains.
The workshops included in the Global Impact of Food Systems stream are:
September 29: Indigenous Ways of Knowing in Food Systems

Indigenous ways of living, knowing and being are being neglected in Western culture. Western ways of farming encourage productivity, outcompeting traditional ways of farming, and leaving the land barren. Indigenous peoples are restricted from obtaining their cultural foods, and then treated unequally in society and in healthcare systems. What can we do about this?

October 20: COVID-19 and its Impact on Food Systems

The global pandemic has impacted many especially the food industry with closures of multiple food services, implications of wet markets in zoonotic outbreaks and increased food waste. Explore how COVID-19 has shaped the food industry globally through these and other topics.

November 17: Behind the Scene of Global Agribusiness

Why are your bananas so cheap? Global agribusiness drives the lowest product price. The cost of bananas are traded at the cost of human rights, health, and environment - connect your learning and critically evaluate global agribusiness.
Our interaction with animals encompasses a wide range of interdependent relationships including companion animals, working animals, farm animals, laboratory animals, and wildlife. In this series we shed a glimpse on animal protection, the wellbeing of animals, effects of human activities on wildlife as well as the complex animal production industry.
The workshops included in the Animals in Society stream are:
October 6: Human Wildlife Conflict Towards Coexistence

Explore the impacts of human-wildlife conflicts on wildlife populations, particularly in urban areas. Delve into the complex issues facing wildlife management and conservation as well as adaptations to exist in shared spaces.

October 27: Animal Welfare and Ethics

How does animal ethics play a role in today's society? What is considered when using animals in farms, labs, for breeding, or even in the wild? This Workshop will cover the different roles animals occupy and the welfare concerns surrounding them.

December 1: Animals in Agriculture

Dive into the ties between animal production and the climate crisis, fast food industry as well as ethical and welfare concerns of animals in these industries.
Sustainability in food systems includes environmentally sound production and distribution, affordability, accessibility, cultural acceptability, economic fairness and viability, adequate nutrition and optimal use of resources both now and in the future. In this series, we explore the complexities of sustainability as well as cultivate a sustainable mindset in how we encounter human and non-human resources.
The workshops included in the Land, Food, Sustainability and You stream are:
October 13: Sustainable Food and Agriculture

Soil is a living entity with complex functions not only in farming but climate regulation, carbon storage, and water purification. Explore the importance of sustainable food production and the role of agricultural advancement in building sustainable farming models.

November 3: Appropriation of Staple Foods

Dive into the complexities of food gentrification and appropriation of staple foods in our local and global food systems. Explore these concepts and how western-culture, diet trends, and food bloggers have impacted small-scale farms, traditional cultivation, and access to staple food items in minority communities.

December 8: Gender Equality in the Food System

Inequalities between genders affect wages, accessibility to certain resources, and limit fundamental human rights. In this workshop, we explore how gender equality affects roles in food production and farming and the steps we can take to close the gap between opposing genders in our food system.
Fall Recruitment Events
We look forward to connecting with students interested in the Faculty of Land and Food Systems at UBC this fall. We will be collaborating with our colleagues in Student Recruitment and Advising, as well as hosting some of our own sessions, and can't wait to meet you! Check out some of our Taste of LFS videos on this page for highlights of last fall's events, and to learn more about our Faculty.
Check back on this website in September for more info and details of all the fun activities we will have planned (virtually…and in-person, if safe to do so). You can also email our Student Services team at students@landfood.ubc.ca with any questions you may have, as we're always happy to help.
Taste of LFS Virtual Open House
Taste of LFS is a week-long virtual series of interactive workshops, presentations and social media content for students interested in applying to the Faculty of Land and Food Systems (LFS) at UBC.
Join us from November 22nd to 27th, 2021 to participate in Taste of LFS! More details will be posted here in October. Check back later for updates!
Thank you to all those who participated last fall – we enjoyed meeting students from around the world. If you were unable to attend, be sure to check out these recordings of some of the workshops and sessions we offered, and contact us if you have any questions about studying in LFS in the future.
You can find the recorded Dietetics Prospective Student Q&A Session here
<! --This content will be in row 1 and column 1 -->
Food Spoilage & Microorganisms
<! --This content will be in row 1 and column 2 -->
Insects as a Sustainable Food Source?
<! --This content will be in row 2 and column 1 -->
Deep Dive into Diet & Wellness Culture
<! --This content will be in row 2 and column 2 -->
Three Ways an LFS Degree Will Ignite Your Career
Teachers & Counsellors
Welcome teachers and counsellors! We know you play a critical role in supporting your students to make effective post-secondary decisions. Learn more about the Faculty's values and programs by exploring our Land, Food & You program, or by connecting with staff, faculty, and our recruitment colleagues at various counsellor events.
Land, Food & You: Online High School Science Outreach
Teachers and counsellors who want a customized and hands-on experience for their students can work with our student outreach team to connect with classrooms online as part of our Land Food, & You program. Our workshops relate the BC high school curriculum to what students can learn across all majors offered in the Faculty of Land and Food Systems.
Meet the Outreach Team
Hi! We are the LFS Student Ambassadors (Maddy, Afnan and Yolanda) and the Indigenous Outreach Coordinator (Oceania) – current LFS students who are working with the LFS Student Services team to support prospective students interested in applying to our programs and to raise the profile of our exciting Faculty. If you are joining us for an event or a Land, Food and You workshop, we look forward to meeting you! We also work with high school teachers and counsellors who want to coordinate a Land, Food and You experience 'in' their schools. You can learn more about our LFS experience and why we chose this Faculty for our post-secondary studies in our bios below.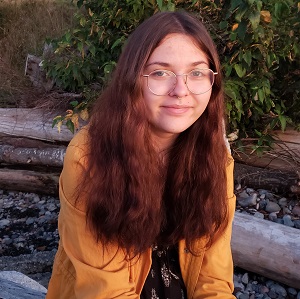 Oceania Kreutzer
Applied Animal Biology
LFS has provided me with more opportunities and support than I could have initially imagined.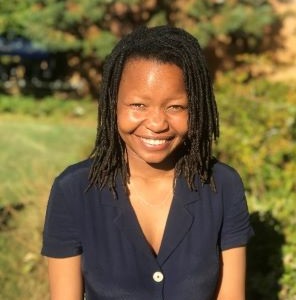 Yolanda Masacha
Applied Animal Biology
I really love the safaris back home so I hope to pursue a career that involves wildlife rehabilitation and conservation.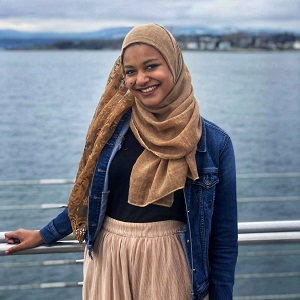 Afnan Ali
Applied Animal Biology
My program has a lot of flexibility, and provides a variety of possible career options and opportunities.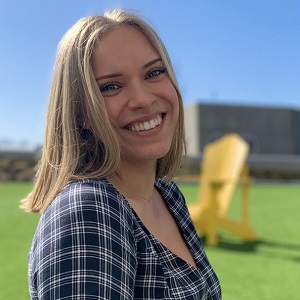 Maddy Huehn
Food, Nutrition and Health
My focus is on preventative health care and how we can use nutrition and plant-based eating as a way to prevent and heal diseases.
READ MORE STORIES
If you're interested in a unique first-year experience, explore Land One: our first-year cohort program in collaboration with the Faculty of Forestry. Applications have now closed for the 2021-2022 academic year.

EXPLORE LAND ONE
Whether you've got questions about your program, your experience or your next steps, LFS Student Services is here to help. Get in touch.