We're here to help! Explore our degree programs, meet LFS students and learn more about what makes this Faculty so special by participating in our events below. Stay connected so you don't miss out on any events, and to learn more about what's happening in LFS by following us on Instagram and Twitter
Connect with an LFS Student Ambassador
If you have any questions about the student experience or our friendly faculty, feel free to connect with an LFS Student Ambassador by emailing us at lfs.ambassador@ubc.ca. We are happy to answer your questions over email, or schedule a Zoom meeting to chat with you. Feel free to read our bios below to see if there is someone in your program of interest, or has been involved with the kinds of experiences you're looking forward to! We look forward to connecting with you.
Fall Recruitment Events
We look forward to connecting with students interested in the Faculty of Land and Food Systems at UBC this fall. We will be collaborating with our colleagues in Student Recruitment and Advising, as well as hosting some of our own sessions, and can't wait to meet you! Check out some of our Taste of LFS videos on this page for highlights of last fall's events, and to learn more about our Faculty.
Check back on this website in September for more info and details of all the fun activities we will have planned (virtually…and in-person, if safe to do so). You can also email our Student Services team at students@landfood.ubc.ca with any questions you may have, as we're always happy to help.
Taste of LFS Virtual Open House
Taste of LFS is a week-long virtual series of interactive workshops, presentations and social media content for students interested in applying to the Faculty of Land and Food Systems (LFS) at UBC.
Details about Taste of LFS 2021 will be posted here in October. Check back later for updates!
Thank you to all those who participated last fall – we enjoyed meeting students from around the world. If you were unable to attend, be sure to check out these recordings of some of the workshops and sessions we offered, and contact us if you have any questions about studying in LFS in the future.
You can find the recorded Dietetics Prospective Student Q&A Session here
<! --This content will be in row 1 and column 1 -->
Food Spoilage & Microorganisms
<! --This content will be in row 1 and column 2 -->
Insects as a Sustainable Food Source?
<! --This content will be in row 2 and column 1 -->
Deep Dive into Diet & Wellness Culture
<! --This content will be in row 2 and column 2 -->
Three Ways an LFS Degree Will Ignite Your Career
Teachers & Counsellors
Welcome teachers and counsellors! We know you play a critical role in supporting your students to make effective post-secondary decisions. Learn more about the Faculty's values and programs by exploring our Land, Food & You program, or by connecting with staff, faculty, and our recruitment colleagues at various counsellor events.
Land, Food & You: Online High School Science Outreach
Teachers and counsellors who want a customized and hands-on experience for their students can work with our student outreach team to connect with classrooms online as part of our Land Food, & You program. Our workshops relate the BC high school curriculum to what students can learn across all majors offered in the Faculty of Land and Food Systems.
Meet the Outreach Team
Hi! We are LFS Student Ambassadors (Maddy, Afnan and Yolanda) – current LFS students who are working with the LFS Student Services team to support prospective students interested in applying to our programs and to raise the profile of our exciting Faculty. If you are joining us for an event or a Land, Food and You workshop, we look forward to meeting you! We also work with high school teachers and counsellors who want to coordinate a Land, Food and You experience 'in' their schools. You can learn more about our LFS experience and why we chose this Faculty for our post-secondary studies in our bios below.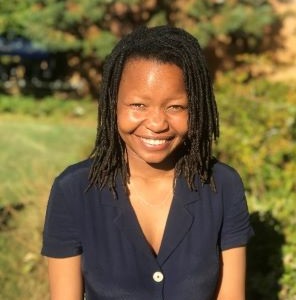 Yolanda Masacha
Applied Animal Biology
I really love the safaris back home so I hope to pursue a career that involves wildlife rehabilitation and conservation.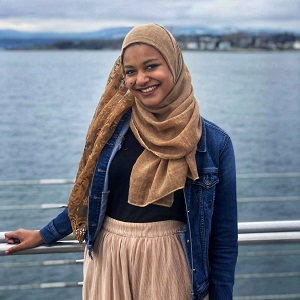 Afnan Ali
Applied Animal Biology
My program has a lot of flexibility, and provides a variety of possible career options and opportunities.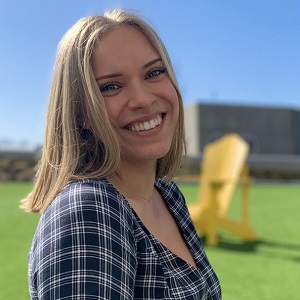 Maddy Huehn
Food, Nutrition and Health
My focus is on preventative health care and how we can use nutrition and plant-based eating as a way to prevent and heal diseases.
READ MORE STORIES
If you're interested in a unique first-year experience, explore Land One: our first-year cohort program in collaboration with the Faculty of Forestry. Applications have now closed for the 2021-2022 academic year.

EXPLORE LAND ONE
Whether you've got questions about your program, your experience or your next steps, LFS Student Services is here to help. Get in touch.