Congratulations on your offer of admission to LFS at UBC! We look forward to connecting with newly-admitted students joining us in 2022. This spring, we offered many virtual events for our incoming students to learn more about our Faculty and opportunities that lie ahead in our programs.

Stay connected so you don't miss out on any events, and to learn more about what's happening in LFS by following us on Instagram and Twitter
Spring Welcome Events
We are so excited for you and can't wait to meet you at one (or many!) of the events we have planned to help you get to know the Faculty and program to which you've been admitted.
Meet LFS students, staff, and profs: at every session, you'll have the chance to ask questions through interactive Q&As and connect with our programs and our people.

Time Zones: session times are posted in Vancouver time (PST). You can convert to your time zone here.

Zoom: all sessions are hosted on Zoom. Links to each session are provided in the accordions below (the password is always 12345), and will be active during the time of the event only.
Event Details: Click in to the accordians below for event details and recording links.
Questions? If you have any questions, please don't hesitate to reach out to us at: lfs.ambassador@ubc.ca
We can't wait to connect with you!
Learn more about additional UBC Welcome Events here.
LFS Welcome Events
Advising with LFS Students
Interested in learning more about the student experience and our friendly faculty through one-on-one sessions with our Ambassadors?
The LFS Student Ambassador Team is available for virtual Peer-to-Peer Advising sessions. You can book a session with current LFS students Wing, Maddy or Oceania. Read our bios below to learn more about us! We are excited to connect with you.
To request an appointment, please email at lfs.ambassador@ubc.ca with at least three different times/days you're available (and give us at least 48-hours notice). We will review your request and work to set up a meeting at a time that works for you.
Teachers & Counsellors
Welcome teachers and counsellors! We know you play a critical role in supporting your students to make effective post-secondary decisions. Learn more about the Faculty's values and programs by exploring our Land, Food & You program, or by connecting with staff, faculty, and our recruitment colleagues at various counsellor events.
Share this video with your students to help them learn more about what makes LFS so special, and how they can Rediscover Their BSc in LFS.
Land, Food & You: Online High School Science Outreach
Teachers and counsellors who want a customized and hands-on experience for their students can work with our student outreach team to connect with classrooms online as part of our Land Food, & You program. Our workshops relate the BC high school curriculum to what students can learn across all majors offered in the Faculty of Land and Food Systems.
Meet the Outreach Team
Hi! We are the LFS Student Ambassadors (Maddy and Wing) and the Indigenous Outreach Coordinator (Oceania) – current LFS students who are working with the LFS Student Services team to support prospective students interested in applying to our programs and to raise the profile of our exciting Faculty. If you are joining us for an event or a Land, Food and You workshop, we look forward to meeting you! We also work with high school teachers and counsellors who want to coordinate a Land, Food and You experience 'in' their schools. You can learn more about our LFS experience and why we chose this Faculty for our post-secondary studies in our bios below.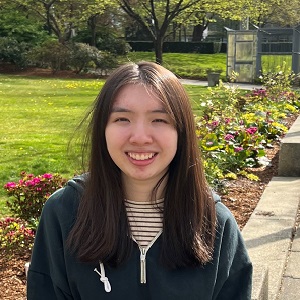 Wing Cheong
Food, Nutrition and Health
I have a strong interest in health and well-being so, naturally, LFS was the perfect choice for me.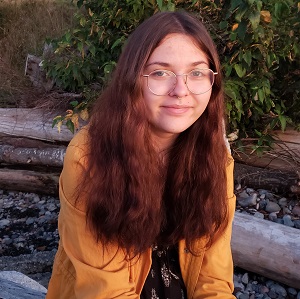 Oceania Kreutzer
Honours Applied Animal Biology
LFS has provided me with more opportunities and support than I could have initially imagined.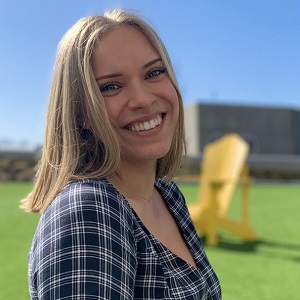 Maddy Huehn
Food, Nutrition and Health
My focus is on preventative health care and how we can use nutrition and plant-based eating as a way to prevent and heal diseases.
READ MORE STORIES
If you're interested in a unique first-year experience, explore Land One: our first-year cohort program in collaboration with the Faculty of Forestry. Applications for 2022 are open – details can be found here.

EXPLORE LAND ONE
Whether you've got questions about your program, your experience or your next steps, LFS Student Services is here to help. Get in touch.