News & Events
Larger farms benefit farmers but not consumers
In developing countries, increasing farm size may help individual farmers, but not the local food supply.
March 6, 2020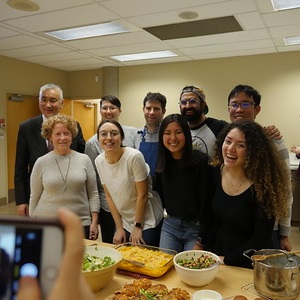 UBC Dietetics & Medicine Students Collaborate in Vij's Kitchen
This extracurricular event is a unique opportunity for health students in different disciplines at UBC to work together.
February 28, 2020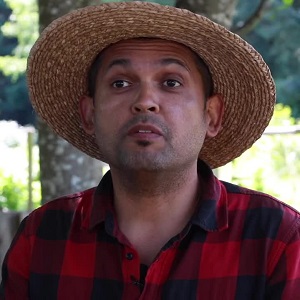 Video: Wilson Mendes on the Canadian Association for Food Studies
Wilson Mendes, PhD student in Integrated Studies in Land and Food Systems, uses the UBC Farm to research the science of teaching based on Indigenous, land-based learning.
February 24, 2020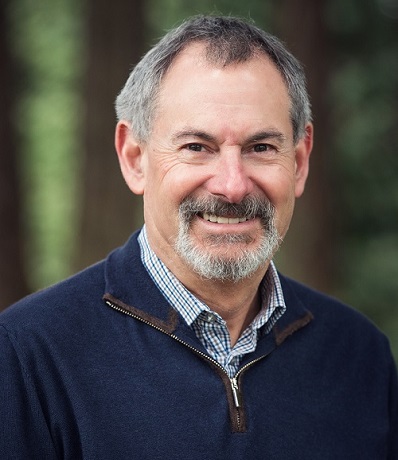 Bedbugs in the Workplace
A Q&A with entomologist Murray Isman, on the discovery of bedbugs in office buildings.
February 18, 2020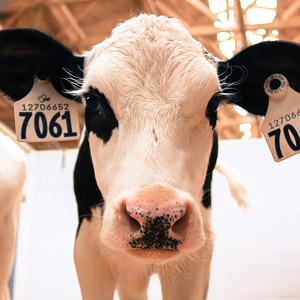 Got a moody teenager? Cows can relate
Dairy cattle undergo personality changes during puberty much like humans do, according to new research by Professor Marina von Keyserlingk.
February 12, 2020
Beyond MFRE: Gabrielle Menard
Gabi Ménard (MFRE'13) successfully juggles PhD studies and work at UBC, where she is part of the MFRE staff. Beyond MFRE is a series of interviews with alumni about their life after graduation.
January 10, 2020
News from LFS: Community partnerships, collaborative research, student and alumni profiles, and more!
Read the Fall 2019 issue of ReachOut online!
November 21, 2019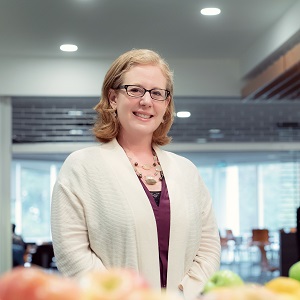 Jennifer Black Selected as a Wall Scholar by the Peter Wall Institute for 2020-2021
Wall Scholars are chosen among leading UBC researchers from all academic disciplines, with the objective of creating a dynamic and diverse intellectual community at the Institute.
November 7, 2019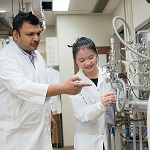 B.C. government provides $2.58M to support food-processing innovation at UBC
Announced by agriculture minister Lana Popham, the new funding will allow UBC's faculty of land and food systems to drive scientific innovation for B.C.'s food and beverage industry.
October 25, 2019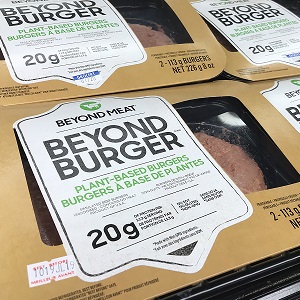 Beyond Meat elevates veggie burgers' taste, but what about nutrition?
Registered dietitian and LFS instructor Gail Hammond answers questions about the nutrition content of plant-based meat products.
September 13, 2019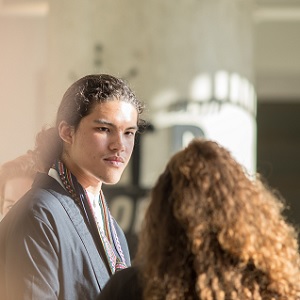 Making the link between climate-friendly food
LFS 450 students take a hands-on approach to making the Vancouver campus a role model in food sustainability.
September 6, 2019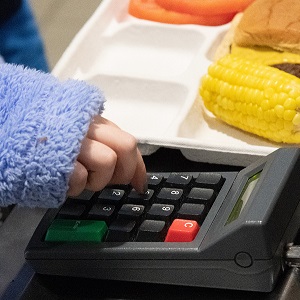 Canadian children's diet quality during school hours improves over 11-year period
Surveys taken 11 years apart show a 13 per cent improvement in the quality of foods consumed by Canadian children during school hours.
August 26, 2019
View more stories