Kynzie Wagar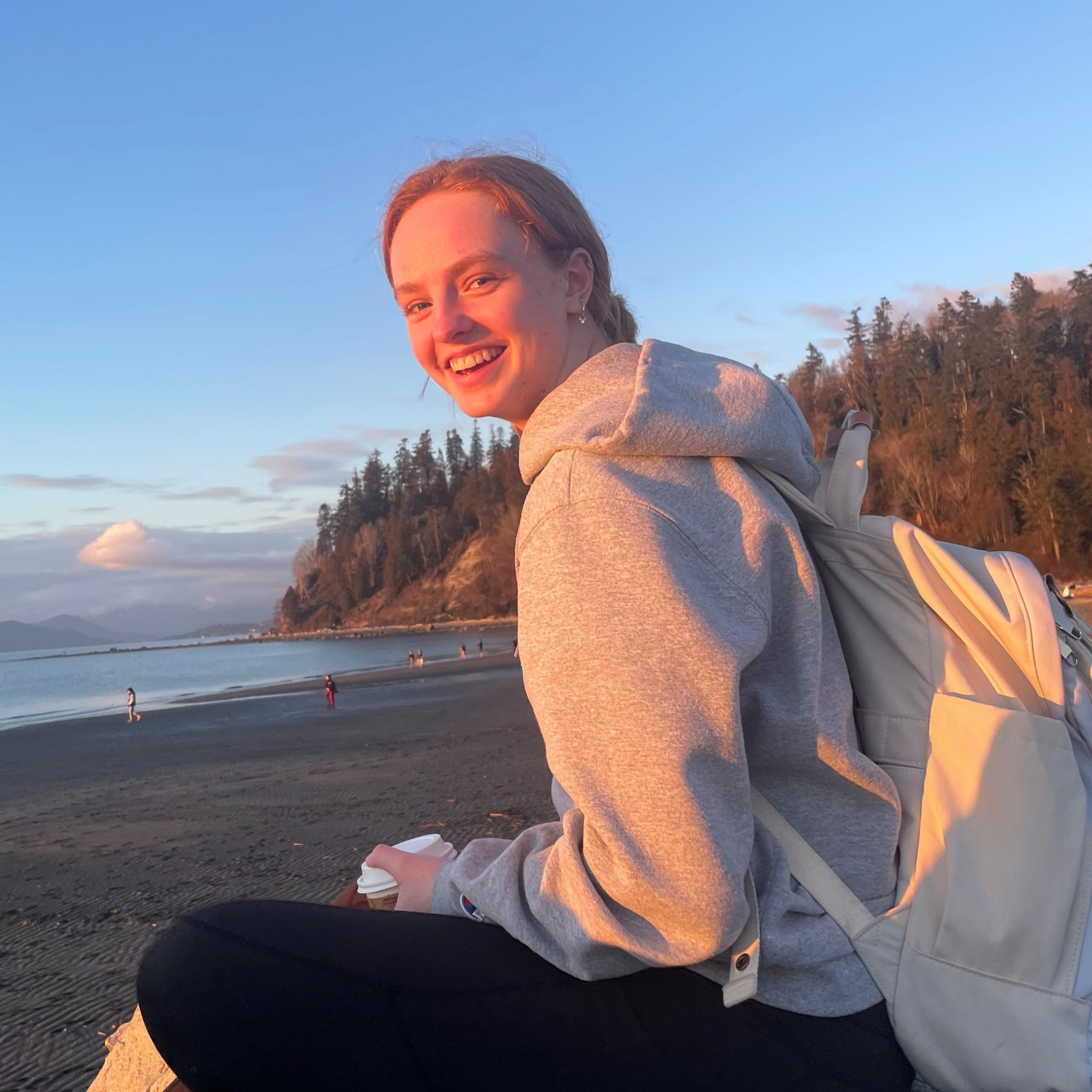 About
| | |
| --- | --- |
| | Undergraduate Student |
| Degree | Bachelor of Science in Applied Biology |
| Major | Applied Animal Biology |
| Hometown | Waterdown, Ontario, Canada |
Kynzie's love for animals and passion for helping others, inspired her to apply to the Applied Animal Biology major. Kynzie is hoping to pursue a career in Veterinary Medicine, specifically as a small animal or equine veterinarian. She values and thrives working in groups and pursuing leadership opportunities. Although she is just getting started in LFS, Kynzie has already gained many skills and is excited to become more involved and connected with the LFS community.
Kynzie can't wait to meet prospective students in her role as the LFS Indigenous Outreach Coordinator - find out how to connect with her and her outreach team here.
What are three adjectives that describe you?
Kind, Outgoing, and Compassionate
Why did you choose the Faculty of Land and Food Systems?
When I applied to LFS I was inspired by the social engagement that drives LFS. After all, the Faculty of Land and Food Systems is known for offering science degrees that have a social impact! I chose UBC because I had never been to British Columbia (BC) before and I love to ski. I had been told how beautiful it is here and that's very true. In only two weeks after arriving in BC, I fell in love with it: the air, the sea, the mountains, and the greenery everywhere is just so amazing and beautiful!
What has been the best part of your university experience so far?
The best part of my university experience so far has been meeting all of my friends and creating a great community at UBC where we all can rely on each other for many things and have loads of fun. I remember the first day that my core group of friends and I met. It was the night of Imagine Day (the first-year orientation welcome) and one of my friends and I were hanging out with a couple of our floormates in the Orchard Commons field, playing a game in my inflatable pool with a bunch of blankets. It was a really fun experience and I met a lot of curious people. That night my friends and I created lots of memories that we will never forget ,and a very interesting friendship was formed that leads to loads of off-the-wall fun!
What kind of career do you hope to pursue after your degree?
I hope to pursue a career as a veterinarian after my degree. I've always been interested in animals and caring for them has forever been fun for me. I had the privilege of exploring this career in my last year of high school as a co-op student and I fell in love. My family and I have been boarding dogs for the past six years as a family business and even though it's a lot of work I really enjoy hanging out with the dogs and discovering all the different personalities that each dog has.
Who is your favourite instructor in LFS and what impact have they had on your LFS experience?
So far, my favourite LFS instructor has been Duffy Roberts. I was in his LFS 150: Scholarly and Academic Writing class. As a science-oriented student, I generally do not like writing. I would rather have a conversation about a topic than write about it to prove my knowledge. It was a small class in first-year so Duffy was able to really connect with each student, including myself. Duffy showed me that LFS truly cares about their student's success and that help is always available if you ask for it. Duffy helped me to realize that asking for help is easier than I thought it was going to be.
How are you involved outside of your academics at UBC?
I play in the UBC Recreation futsal and soccer leagues. I have a group of friends that I play in both sport leagues with and I find that it is a nice break from our academic lives where we just get to have fun, tease each other (jokingly of course), and be active. I have also participated in UBC Recreation's Gladiator and Storm the Wall events, both of which were so much fun! I did both activities with the same group of people and we all had a blast creating new memories. It was a great time and I totally recommend it!
Interested in studying in the Faculty of Land and Food Systems? Learn more here!