Interested in LFS? Connect here.
The Faculty of Land and Food Systems (LFS) has plenty to offer. LFS Links is here to help you connect your interests and passions to one of our four undergraduate programs: Food, Nutrition and Health (FNH), Applied Biology (APBI), Global Resource Systems (GRS), and Food and Resource Economics (FRE).
LFS Welcomes You!
LFS Welcomes You is an event series offered in April of each year for newly admitted LFS students. Below you will find recordings and descriptions of each of the events that were offered for the 2023 event.
LFS Welcome & Next Steps – General Information Session:
You have your offer of admission, now what? In this session, you will learn more about the Faculty of Land and Food Systems, your program, and what comes next. Meet Dean, Rickey Yada, an LFS Academic Advisor, as well as current students who will share their passions for the programs they are studying, and help you prepare for your student experience in LFS. Additionally, we'll have special guests from the Faculty who will share information about the courses they teach and what makes LFS so unique. Whether you've got questions about experiential learning, interesting courses offered in your program, or how you can get involved in the LFS community (to name a few!), we are here to help! You will leave this session informed, excited and prepared, as well as aware of the next steps to accept your offer of admission and we'll briefly review the course registration supports that will be available to you as you begin to plan your studies. The session will also include an interactive Q&A period.
Land One Information Session:
Land One is an exciting 1st-year program for students in both the Faculty of Land & Food Systems & the Faculty of Forestry. This first-year option offers small classes for your core courses, hands-on experiences, personal relationships with your instructors and content that's directly connected to current land issues. If you're looking for an integrated experience and the opportunity to learn in a smaller cohort, while building community at the same time, join Fernanda Tomaselli (Land One Coordinator and Instructor), an Academic Advisor, and students who completed Land One in their first year, to learn more. Attending this session will be a great opportunity to get all of your questions answered before you apply.
The deadline to apply is Monday, May 15.
APBI & FNH Program Deep Dive Session:
If you've been admitted to the Bachelor of Science in Food, Nutrition and Health (FNH) or the Bachelor of Science in Applied Biology (APBI) this session is for you! In this session you will get a chance to break-out into program specific virtual rooms to learn more about the degree you have been admitted to – FNH or APBI. You will meet current students, professors and alumni and learn more about what it's like to study in these programs, what you can expect from your courses, the experiential and learning opportunities that will be available to you, and the majors available in both FNH and APBI. You will also learn how each of these degrees can be customized towards what's most interesting to you. If you've got burning questions about the degree you've been admitted to, this is the session for you! You'll leave more informed and ready for what's to come in September!
What makes studying science in LFS different?
Our programs are designed for you to take the lead – to lead with passion. It is up to you challenge yourself, get your hands dirty, and embrace the opportunities within our Faculty. You are taught the foundational knowledge you need for upper year courses and are given the freedom to shape your degree around your interests and goals.
Here are some reasons our students chose a Bachelor of Science in LFS:
interdisciplinary studies prepare students to explore and analyze the complexities of small and large scale issues faced by our communities

degree flexibility means students develop a foundational understanding of science through core courses, but have the freedom to explore complex global topics related to their main degree focus

research-based and hands-on extracurricular opportunities allow students to develop scientific skills that can be used beyond the classroom

actively prepares students for graduate studies in professional programs such as medicine and law through career development workshops and mentorship
LFS Undergraduate Programs
Collectively, students in our faculty strive to address key global issues related to our food systems, global resources, economic prosperity, and the health of our planet. Click on your program of interest to learn more about the topics and goals addressed in each stream, as well as why our current students chose their respective Bachelor of Science programs.
High School Visits
We know making effective post-secondary decisions can be challenging. Through engaging workshops hosted by our Student Outreach Team, you will have the chance to explore common themes of study in our Faculty. We provide a customized and hands-on experience for students, working to connect with classrooms online or in-person. Our workshops relate the BC high school curriculum to what students can learn across all majors offered in the Faculty of Land and Food Systems. This is your chance to dive deeper into LFS's core values and programs, apply what you have learned in your class, and connect with current LFS students.
Connect here to learn more about workshop and high school visit opportunities.
Student and Alumni Stories
Looking to learn more about Land and Food Systems, our programs, student experiences and supports? Here you can find some of the many resources available to you as a prospective student. From personal testimonials to career advice, we've got you covered!
Career Carrots Podcast
Ever wondered what student life and career opportunities are like for LFS students? Career Carrots is a podcast series co-hosted by Rob Kim (LFS Career Strategist) and Elena Kwan (current Dietetics student), meant to help students develop their career journeys by sharing unique stories, experiences, and tips.
Tune in for the first season on Apple Podcasts and Spotify for 9 unique episodes!
Student and Alumni Stories
Be it human health, food policy, animal welfare, veterinary studies, environmental studies, economics, or global resources, LFS has something for everyone. Hear from our current students and alumni as they reflect on their experience studying a Bachelor of Science in LFS!
Featured LFS Graduates
Many of our students go on to pursue degrees in medicine, dentistry, law, research and other professional programs beyond their undergraduate degree. Check out our featured alumni profiles to see just how diverse a Bachelor of Science from LFS can be.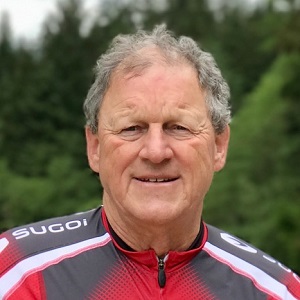 Paul Molund
Congratulations to Paul Molund (PhD'85) on receiving a 2023 Alumni Builder Award!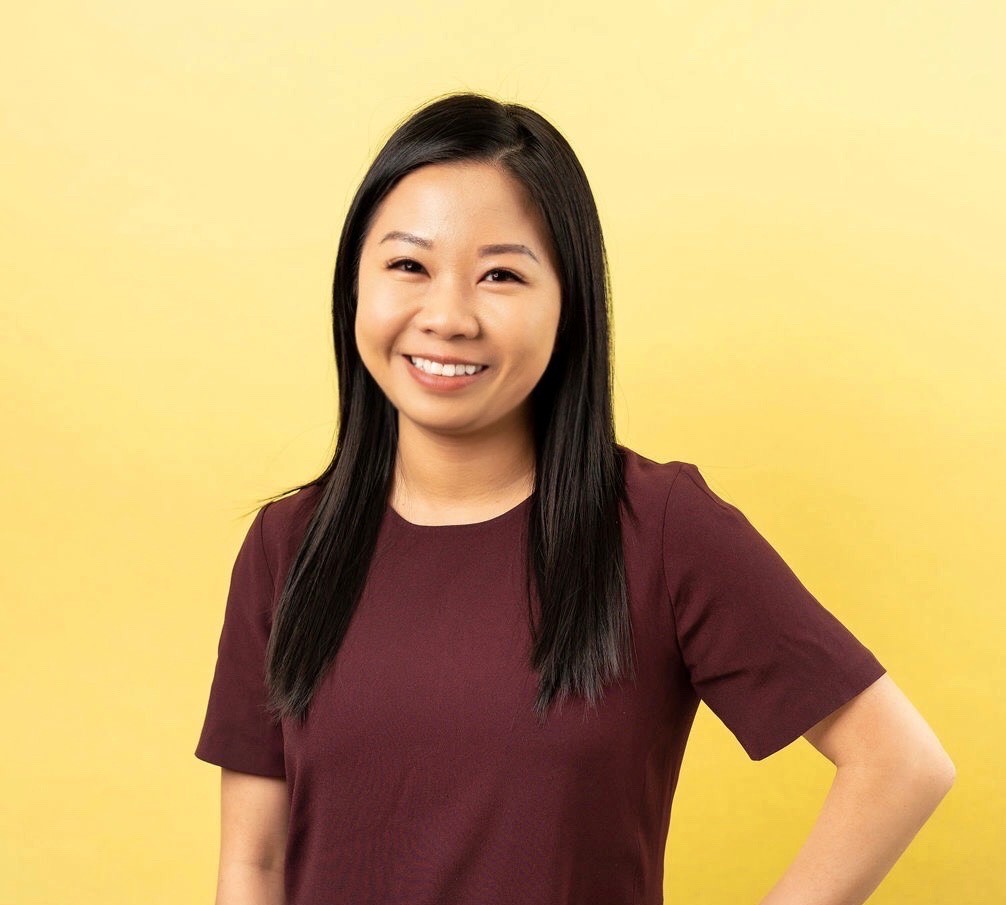 Pamely Keung, Earth's Own Food Company
Bachelor of Science in Food, Nutrition, and Health, Master of Food Science
Meet Pamely Keung, an alumna who leads the innovation, regulatory and technical support segments at Earth's Own Food Company.
Dorothy Dinh
Bachelor of Science in Food, Nutrition, and Health
Meet Dorothy Dinh, an alumni and entrepreneur! With two growing small businesses under her belt, Dorothy talks about entrepreneurship, social media growth, and the LFS community.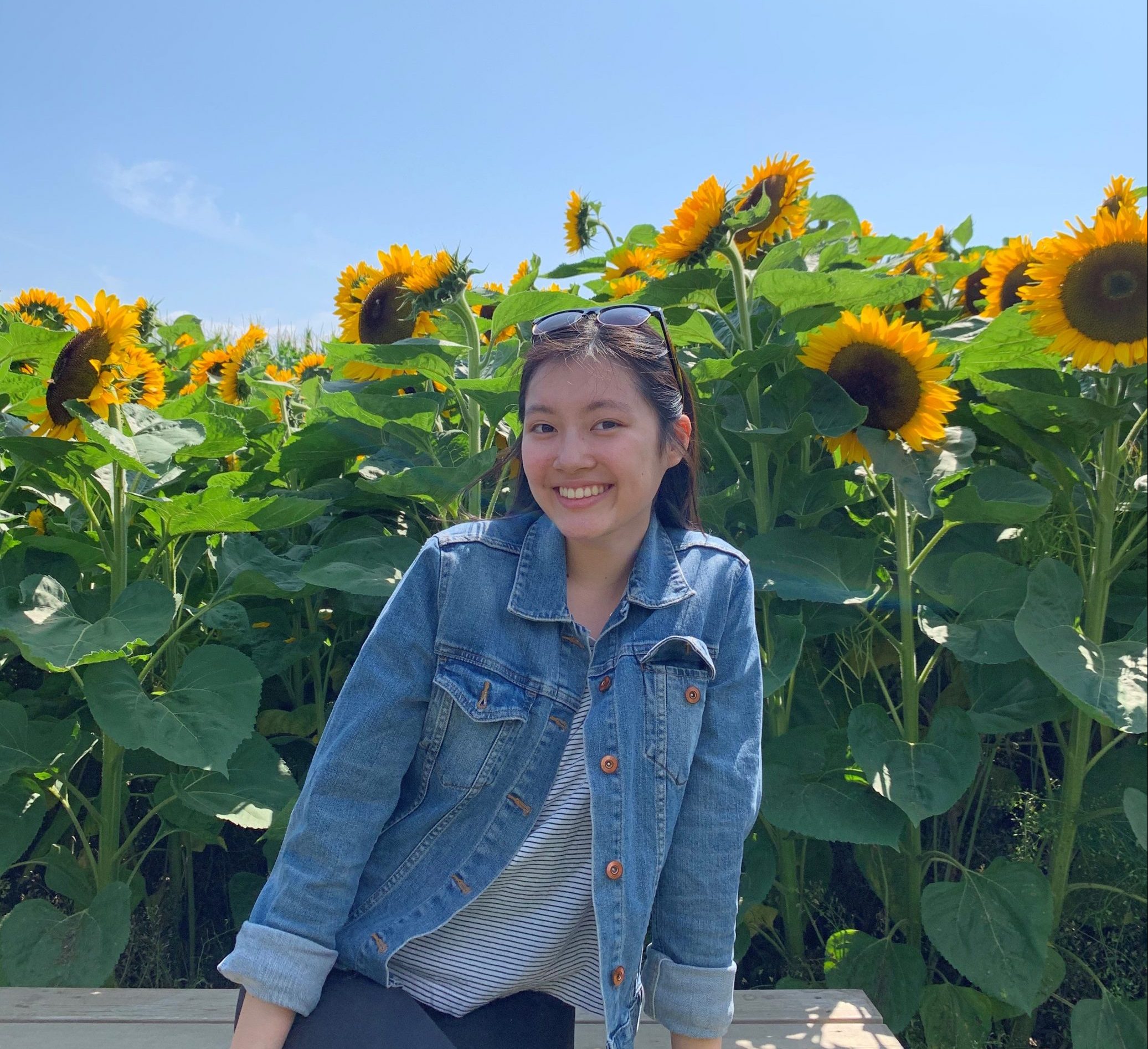 Helen Zhou
Bachelor of Science in Food, Nutrition, and Health
New graduate, Helen Zhou is the Marketing Coordinator for Herbaland Gummies. With a degree in food, nutrition and health, Helen has found herself in a career that compliments her degree, while being able to showcase the marketing skills she is developing.
Taste of LFS 2022
watch the recordings on YouTube. Below you can find descriptions of what you can expect from each of our sessions.
LFS Information Session: Come learn more about our friendly Faculty! Our community leaders and peers drive change in the areas of food security and safety, human nutrition, and the way we lean on our land. Learn from our Academic Advisors and current students about our unique program options, get your admissions questions answered, and explore how LFS can help you deepen your knowledge of core sciences and expand your specialized skills in the systems you choose to study.
Open Minds Can Open Doors: Interested in science but not in being a scientist? Looking for a program that allows you to pursue your multidisciplinary interests? Join third-year Applied Animal Biology student, Oceania Kreutzer, to hear more about her pathway to LFS and how entering university with an open mind has opened doors. Learn how LFS's focus on hands-on learning and a systems-thinking approach can connect you to different education and career opportunities.
Career Exploration Beyond LFS: What can you do with a LFS degree? In this session, Rob Kim, our LFS Career Strategist, will talk about the benefits of being in a unique Faculty that gives students real-world experiences to apply the science that they are learning. A degree in LFS will provide students opportunities to understand their skills and values while working with others. Come hear how the flexibility of this degree ignites students' career pathway to thrive in an ever-changing job market.
FNH & APBI Program Deep Dive: This session will explore our two first-year entry programs: Food, Nutrition and Health (FNH) and Applied Biology (APBI). Join our Student Outreach Team (Maddy and Wing, both students in the FNH program and Oceania and Yolanda, both students in the APBI program) to learn more about each program and major, explore key concepts taught in FNH and APBI, and hear about all the ways you can get involved.
Still have questions?
Connect with our team of Academic Advisors if you have questions about your academic journey in LFS. If you want to learn more about the student experience and what it's like to be a part of the LFS community, email the Student Outreach Team (Wing, Yolanda and Jason) and they will be happy to chat with you. We look forward to hearing from you!