If your fascination with food reaches way beyond shopping and meal prep, you can level up with UBC's Food Science major. Here, you will discover the chemistry and microbiology of food, how it is engineered, its nutritional and sensory properties and how it is processed for consumption. Dig deep into food safety, quality assurance and product development. Integrate theory and practice with extensive laboratory exposure and examine how land, food and community fit together.
What You Need to Know
Food Science is taught by passionate, skilled researchers and teachers who collectively bring their disciplinary expertise, instructional skills and industry experience into the classroom. The Food Science degree is ideal for those who want to parlay their passion for sciences into a career that explores the science of food. Furthermore, UBC offers the only Food Science Bachelor of Science degree in British Columbia.
UBC's Food Science major has the added distinction of being approved by the Institute of Food Technologists (IFT), the internationally-respected governing body that sets the standards in Food Science education. As a UBC Food Science student, you are eligible to apply for Canadian Institute of Food Science and Technology (CIFST) scholarships and other food science-specific student funding. Additionally, you will have access to IFT Student Association events and opportunities to collaborate with peers across North America.
In Food Science, you will apply knowledge from the fields of chemistry, biology and engineering to foods. You will learn how foods change during processing, how food preservation works and how to assess the sensory qualities of food. In line with industry changes, our major is placing increasing emphasis on quality control, food safety and sustainability. On top of this deep disciplinary foundation, you will build essential workplace skills through practical laboratory experiences, collaborative work and industry-specific written and oral communication.
During your studies you will have the opportunity to be involved in industry mentoring programs, community partnerships, career development events and site visits, each of which will hone your ability to collaborate with industry professionals. Food Science is a small major within LFS, which means your instructors function much like mentors as you plan your career trajectory.
UBC's Food Science major emphasizes a strong science foundation, strength in research, cultivation of communication skills, and sustainability emphasis. Notably, the unique Land, Food, and Community core course series grounds learners in the broader context of local and global food systems, building an interdisciplinary, collaborative mindset. The Food Science major has the distinction of being approved by the Institute of Food Technologists, the internationally-respected governing body that sets the standards in Food Science education.
During their Food Science major, students will learn to:
Apply foundational sciences, food chemistry and analysis, food microbiology, food safety and quality assurance, food processing and engineering, sensory science, and food regulation knowledge to address food science challenges
Emphasize precision, accuracy, and safety when performing food science laboratory procedures
Employ skills in experimental design, ethical data collection and analysis, and literature interpretation to conduct food science research
Apply sustainability practices, business concepts, and project management principles to food product design, development, or modification
Apply food science principles within a broader, interdisciplinary context of food systems and food security
Communicate food science information, ideas, and data to a variety of audiences using oral, written, and visual means
Identify current issues, novel technologies, potential career paths, governing associations, and service opportunities within the food sector
Model professionalism, integrity, leadership, collaboration, and a sustainability mindset when engaging with academic, industry and community members
Professional Values
Our program aspires to cultivate graduates who will:
Lead academic and professional lives with high ethical standards
Leverage food science knowledge to advance health and sustainability in the food sector
Contribute toward the betterment of the field and society through ongoing service
Co-op
Augment your studies with full-time, relevant work by applying your academic skills in food-related employment settings. Food Science graduates consistently listed Co-op placements as a highly valuable component of their education. Application details are available on the Science Co-op pages.
Double Major
The Food and Nutritional Sciences double major combines the core degree requirements of both the Food Science major and the Nutritional Sciences major. You will learn about food chemistry, analysis, quality and safety alongside the nutritional composition of food, nutrient metabolism and nutrient impact on human health. More information on this option is available on the Double Major page.
Minors
You may choose to supplement your Food Science major with a minor, which involves taking courses in a subject area outside of your specialization. As a Food, Nutrition and Health student, you are eligible to apply for a minor in Arts, Commerce, Science, Fermentations, Sustainable Food Systems or Kinesiology. Learn more about minors, including application timelines, on the LFS Minor page.
Dual Degree with Master of Management
If you are interested in complementing your LFS degree with a strong foundation in management, consider applying for the Bachelor of Science (Food, Nutrition and Health) – Master of Management Dual Degree. Admission to this degree is primarily available to students coming directly out of high school. Depending on enrolment, the UBC Sauder School of Business may release a limited number of spaces on a competitive basis to students who are going into their third year at UBC. Learn more about this dual-degree option and how to apply in the Faculty of Commerce and Business Administration section of the UBC Academic Calendar.
The UBC Academic Calendar is the authoritative source for degree requirements and course equivalencies. Please refer to it throughout your degree prior to making course selections. The Academic Calendar also contains information about minors offered and course requirements to assist with course planning.
The heavy science emphasis and extensive laboratory work make the Food Science curriculum a challenging one. Students who commute, have part-time jobs or other significant responsibilities may wish to take summer courses to help spread out their course load. While summer offerings differ each year, some courses are consistently offered between May and August. FNH 200 and 250 are available in the summer term, as are many courses offered through the Faculty of Science.
As a Food Science student, your unrestricted electives can be chosen from UBC's extensive course selection. In consultation with a faculty advisor, restricted electives are chosen from a curated list of courses in sustainability, business, science, food science specializations and nutrition. More information is available on the LFS restricted electives page.
Sample Electives
The Food Science major is competitive, which means you will need to apply if you wish to be considered. Both your academic performance and a letter of intent will be assessed when determining your fit for this major. You can find details about admission requirements and timelines in the UBC Academic Calendar.
If you are a college or university student interested in pursuing this major at UBC, you should apply for both the Bachelor of Science in Food, Nutrition and Health and the Food Science Major.
If you are a high school student interested in pursuing this major at UBC, you should first apply for the Bachelor of Science in Food, Nutrition and Health. Once within the FNH program, you can apply to Food Science as early as the end of Year 1. Applications for competitive majors are due by March 31st each year.
The Food Science major is a professional degree approved by the Institute of Food Technologists (IFT), an association that evaluates undergraduate Food Science programs to ensure they attain IFT's high standards. Recognized worldwide, IFT certification demonstrates your competency to potential employers upon graduation. To amplify your learning, IFT provides student leadership opportunities, competitions, scholarships and internships. UBC's Food Science faculty have a strong relationship with IFT's education division. More information on these opportunities is available on the IFT website or by contacting Dr. Patricia Hingston.
IFT undergraduate program requirements
The Institute of Food Technologists sets standards for IFT-approved undergraduate Food Science degrees. They require foundational knowledge in chemistry, physics, mathematics, biological sciences, nutrition, statistics, and oral and written communication. For food science-specific courses, IFT's essential learning outcomes (ELOs) indicate the knowledge and skills required for program approval. Full details of IFT's undergraduate guidelines are available as a brief report.
In addition to meeting the IFT ELOs, UBC's Food Science degree covers additional content to help set our graduates apart. In response to industry needs, we include competencies in business, sanitation, product development and sustainability.
The food industry is a rapidly changing environment and one of the most important global industries. Food Science graduates will be needed in innovative product development roles working with plant-based substitutions and other novel ingredients. Rising standards in food safety and quality control require graduates who can apply these standards while addressing sustainability standards. A recent survey of alumni and employers indicated a need for food scientists in nearly all areas of the industry – research and development, regulation, quality control, food safety, processing, food marketing and management.
These inspiring video clips summarize a day in the life of a food regulation specialist and a food packaging professional.
Where Can a UBC Food Science Degree Take You?
Jobs in the food science sector are varied and fascinating. Consider these short- and long-term career options:
Food analysis technician
Quality assurance manager
Product development specialist
HACCP coordinator
Research and development technologist
Laboratory quality control supervisor
Regulatory manager
Flavour scientist
Food processing inspector
Sensory panel manager
Product development entrepreneur
How about a bio of alumnus Peter Higgins, whose degree in Food Science powered him on his path to becoming the president of Purdy's?
Or Jennifer Martin, whose UBC Food Science degree opened doors at Heinz and Loblaws, and whose own line of botanical-based sodas now stock the shelves at Whole Foods.
Get a head start on your career-related work experience while you're at UBC. Check out What You Can Do With a Food Science major here, and scroll through our job board for postings that relate to your field of study.
Professional Associations
Professional associations aren't just for those working in the industry, they are outstanding resources for students too. Most associations have positions for student representatives where you can grow your leadership skills and expand your network. Some memberships are free for UBC Food Science students while others require an annual fee.
UBC Food Science Club
Connect with peers by joining the student-run UBC Food Science Club, a chapter of the IFT Student Association. The club enables participation in IFTSA international opportunities and organizes educational events for students to attend. Food plant tours, food-making workshops and food science trivia nights are examples of past events. For more information, contact the UBC Food Science club student leadership and subscribe to the club's social media accounts:
Got Questions?
If you are a prospective or current student with questions about planning for or choosing this major, or if you have questions about how your transfer credits apply, get in touch! One of our academic advisors in LFS Student Services will be glad to help you.
If you are already in the Food Science major and have specific questions about restricted electives and Directed Studies, please contact an FNH Advisor.
Meet Our Community
Lauren Rappaport
Bachelor of Science in Food, Nutrition, and Health
Master of Food Science
Food and Nutritional Sciences (Double Major)
Hands-on learning experiences provided the opportunity to learn how to apply knowledge learned in the classroom, and this set me up for success in my career.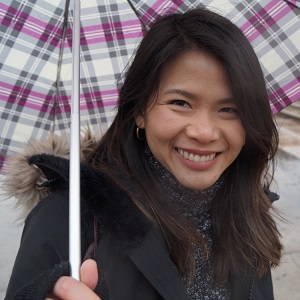 Arisa Thamsuaidee
Bachelor of Science in Food, Nutrition, and Health
Food and Nutritional Sciences (Double Major)
My classes promoted group work and problem-based learning with other disciplines, which prepared me for my work in my industry today.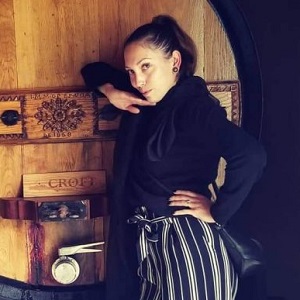 Chelsea Harris
Bachelor of Science in Food, Nutrition and Health
Food Science
I am proud to learn on the traditional, ancestral and unceded territory of the Musqueam people.
READ MORE STORIES