Caroline Baldwin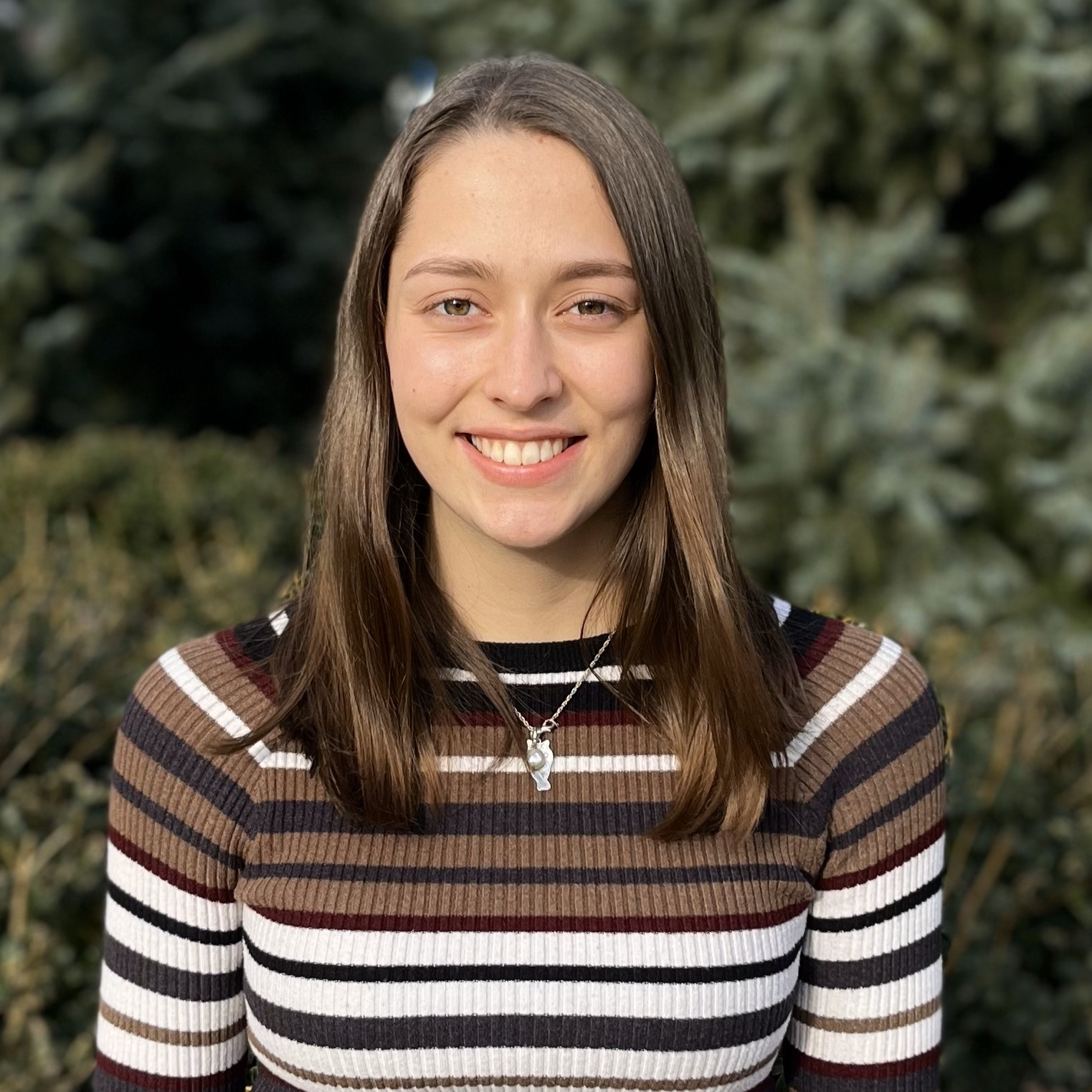 About
| | |
| --- | --- |
| | Undergraduate Student |
| Degree | Bachelor of Science in Food, Nutrition & Health |
| Major | Dietetics |
| Hometown | Boston, Massachusetts, USA |
Caroline's love of biology, biochemistry, and food combine perfectly as she pursues her Food, Nutrition and Health degree. Not only does she love the content that she learns, but she loves the community she has found here at UBC and within the Faculty of Land and Food Systems. Moving so far away from home was scary, but she has found her place here and wouldn't change it for the world!
Caroline can't wait to meet prospective students in her role as an LFS Student Ambassador - find out how to connect with Caroline and her outreach team here.
What are three adjectives that describe you?
Adventure-seeking, Cheerful, Spirited
Why did you choose to attend UBC?
When seeking out universities, I knew I wanted to go far from home and I knew I wanted to study food and nutrition. I set my sights towards universities on the west coast with programs in nutrition. UBC has an excellent Food, Nutrition, and Health program with many opportunities and potential career paths. I was lucky enough to be able to tour UBC during my senior year and loved the look and feel of the campus—It made me feel at home!
What are some of your favourite places to go or activities to do in Vancouver?
My favourite place in the city, by far, is Spanish Banks Beach at sunset. From this spot, you can see the sun setting over the mountains and islands in the west, while the lights of the city come alive to the east and north. As a bonus, the sand slopes into the water really gradually so you can walk hundreds of meters into the ocean and still touch your feet to the ground.
What does a typical week look like for you during school?
A typical week for me starts with my Monday morning classes, and a trip to the library. This helps me set up for the week and get ahead on assignments to save my time later. This pattern continues as the days pass: class in the morning, library in the afternoon. I make an effort to see friends in the evenings once or twice a week to give myself a break and hang out with my roommates on evenings at home. On Friday and Saturday, I head to work which gives me a brain break from schoolwork. On weekends my friends and I usually head downtown or to watch sunset at the beach. Then, Sundays are my day off, so I grocery shop and do chores at home to reset for the week to come.
What has been your favourite course and why?
I have loved a lot of classes throughout my degree. Here are some highlights:
FNH 350: Fundamentals of Nutrition—This class focuses on macronutrients (i.e. Fat, Carbohydrates, and Protein). It included learning about their digestion, absorption, and metabolism, as well has health recommendations, and common misconceptions. It was fascinating, well organized, and super relevant to my areas of interest.
FNH 355: International Nutrition—This class is made up of case studies focusing on nutrition issues and crises in regions all over the world. Not always the happiest content, but extremely eye-opening about nutrition problems and interventions on an international stage.
How are you involved outside of your academics at UBC?
Outside of school I have hobbies to fill up my time (and give myself a break from schoolwork). I participate in intramural Ultimate Frisbee during the semester which is a great way to blow off some steam and have a laugh with your teammates. My roommates and I usually pick a show to watch together on quiet evenings throughout the semester. I also go on walks through Pacific Spirit Park most days; I love the big trees and all the dogs. I also volunteer, care for my house plants, go looking for street cats to pet, and try different coffee shops!
Interested in studying in the Faculty of Land and Food Systems? Learn more here!