If you want your education to have big impact, start here. The Faculty of Land and Food Systems at UBC is where you'll uncover your interests and get connected with the global issues that matter most to you. Think of it as an applied exploratory degree. In an LFS degree, you'll work with faculty, professional practitioners, community leaders and peers to drive change in the areas of food security and safety, human nutrition, and the way we lean on our land. You'll build a science foundation that's worthy of pre-med, expand your specialized skills in the systems you choose to study, and round it all out with deep development of your job-ready competencies.
Among the World's Best
The Faculty of Land and Food Systems at UBC is one of the world's top-ranking programs in sustainable agriculture, food systems and human health as it relates to food and food production. We rank highest in Canada and #15 among the world's top agricultural sciences programs. There is no other faculty like ours, anywhere. From experts in soil science to practiced analysts of global food markets, our team of award-winning and internationally recognized faculty members and research chairs bring some of the world's best thinking to bear on our current problems. You can study right alongside them. We are shaping the leaders of the future: the people who understand the complex interplay between our land, our resources, our environment and our needs.
0
# of countries represented in student body
Internal Source
What Makes LFS Different?
We're not your everyday science faculty. Our small size and intimate groupings — like our Land One cohort — mean you'll get to know your profs and peers better. You'll study across a broader range than just in your own field, and learn to look for solutions in novel ways (hint: that's a BIG plus for employability). For example, you know how establishing a wind farm would involve engineering, geography, economics, IT, design, construction and maintenance? Well, land and food systems work the same way: the problems here require thinking and collaboration among many different minds. At LFS, we understand that, and we look for ways to bring disciplines together as much as we can. Working with other people to address problems sharpens your competencies in curiosity, innovation and collaboration — all very valuable tools in a fast-changing world.
Through your degree program, you'll establish connections with people in your own and other fields, which will strengthen your personal and professional networks — another arrow in your career quiver. LFS offers you tons of career development opportunities as you progress through your studies. Both in and out of the classroom, we're putting you in line with experiences that will set you up for career success. For example:
when you do a study exchange, you're not just learning content in a different location, you're building adaptability, communication and cultural competency skills that transfer to the working world;
as you participate in a field study, you're applying knowledge in a hands-on way that adds to your work experience and value to employers;
when you're working with a community group to solve a problem, you're developing the collaboration and communication skills that organizations so desperately need; and
completing a co-op term situates you in the professional arena, builds your on-the-ground skills and connects you with people who can move your career along.
So engage with these different kinds of learning experiences as often as you can! You're in the driver's seat, and your LFS degree will be what you make it. Use it as an opportunity to develop yourself and your capabilities as much as possible.
Want to learn more? Experience all LFS has to offer by joining an event or connecting with a current LFS student – learn more here.
Your Degree at a Glance
Grounded in science. Global in scope. It's how we explain a Land and Food Systems degree. Our programs use a uniquely integrated approach that unites scientific and interdisciplinary studies. You'll begin your studies by building a strong foundation in science, and progress through courses that train your focus more specifically on the bigger issues within your chosen major, be they in food production and global markets, human nutrition, animal and soil sciences, or the complex interplay between resources and world regions.
Curious to know what your first year looks like in LFS? Right this way.
You've Never Learned Like This Before
Land and Food Systems at UBC is a small, tight-knit faculty. Whether it's through a class, a Wednesday Night Dinner or a Research Cafe, you'll get to know your instructors as people and professionals, create meaningful connections with other students on similar paths and meet people outside the faculty who can help you on your journey.
All of our degrees are science-based. But the way we approach science is a little bit different due to our size, our focus on preparing you to be a professional, and our ability to integrate different communities and disciplines. LFS is an awesome place to do your pre-med or pre-vet studies, for example; you'll be taking the same courses, but in an interdisciplinary, collaborative way that's more reflective of the real world.
There is no longer a single path to a given career. At LFS, the subjects, the networking, the small class sizes, the encouragement to study things you're deeply passionate about and the ability to learn science in ways that broaden your understanding of world — all of these set our programs apart. At LFS, you're not just learning. You're contributing.
Science with social impact.
Want to learn more? Experience all LFS has to offer by joining an event or connecting with a current LFS student – learn more here.
Land One: A First Year Like No Other
Land One is a limited-enrolment first-year cohort option that LFS offers jointly with the Faculty of Forestry. Land One is a different way of experiencing your first year of university. You'll take your core first-year courses (math, biology, economics and communications) in a small learning community with instructors from different disciplines, diving deep into real-world issues from both Indigenous and Western perspectives. Research shows that students who learn in cohorts tend to do better in the later years of their degree. You should check it out, and learn more about the student experience from those who took Land One in previous years here. Keep in mind: there are application deadlines, and entry is competitive.
Leverage Your Learning
Your core LFS courses will develop your employment readiness by virtue of their interdisciplinary and collaborative nature. But you can take it way further by getting involved in things that carry you beyond the scope of your degree. UBC has queued up hundreds of incredible experiences that'll grow you as a scholar . . . and as a changemaker.
Life After LFS
Our grads go on to do incredible things. From founding non-profits to starting businesses to figuring out how to help our forests weather climate change, LFS alumni are pushing good change in the world. Explore our undergraduate and graduate programs; at the bottom of each page you'll find a list of where our people have found their purpose after graduation.
Lauren Rappaport
Bachelor of Science in Food, Nutrition, and Health
Master of Food Science
Hands-on learning experiences provided the opportunity to learn how to apply knowledge learned in the classroom, and this set me up for success in my career.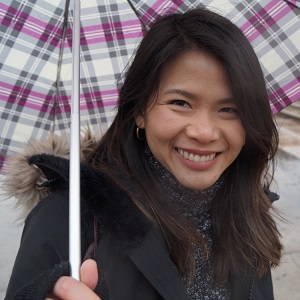 Arisa Thamsuaidee
Bachelor of Science in Food, Nutrition, and Health
My classes promoted group work and problem-based learning with other disciplines, which prepared me for my work in my industry today.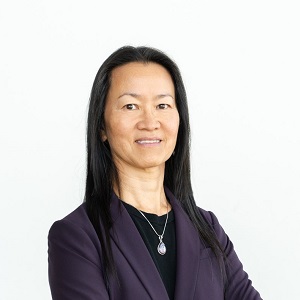 Joanne Saunders
The electives that I took to complement my degree really helped to pave the way for the career I eventually fell into.
READ MORE STORIES
Apply to LFS
Ready to jump in? We're so excited that you want to apply to an LFS program at UBC! There's adventure ahead.
Whether you're applying to an LFS program from high school, post-secondary or within UBC, you will be applying through UBC Undergraduate Admissions. Look here for the undergraduate admission requirements.
If you identify as an Aboriginal student, familiarize yourself with UBC's admission policy for Aboriginal applicants. The Faculty of Land and Food Systems takes special care to review applications from Aboriginal applicants. If you are curious about the academic opportunities for Aboriginal students in LFS, you can learn more here. Joel Liman, the Faculty's academic advisor for Aboriginal students, is available to answer any questions you may have before you apply, or once you're here.
Got Questions?
Whether you've got questions about your program, your experience or your next steps, LFS Student Services is here to help. Get in touch.