Yangfan Zhang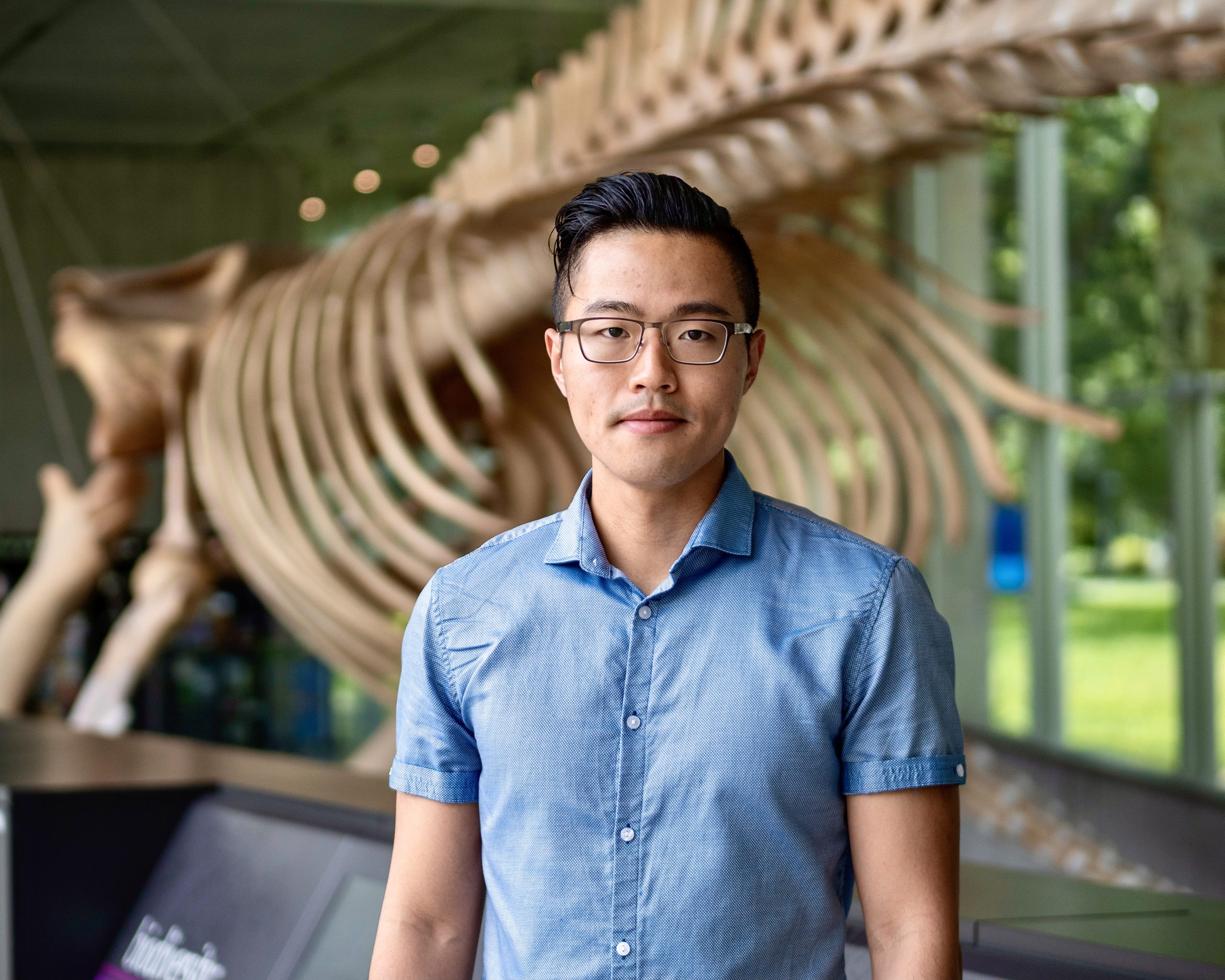 About
| | |
| --- | --- |
| Name | Yangfan Zhang |
| Degree | BSc (2014), MSc (2016), PhD (2021) |
Featured Postdoctoral Fellow: Yangfan Zhang
BSc (1st honours) 2014 – Major in Aquaculture & Minor in Agricultural Economics, Dalhousie; MSc 2016 – Applied Animal Biology, Fish Physiology, UBC; PhD 2021 – Applied Animal Biology, Fish Physiology, UBC; Postdoctoral fellow – joint position with Tony Farrell at LFS and Jeff Richards and Colin Brauner at Dept of Zoology
What is the next step in your academic journey?
I will join Dr. George Lauder's laboratory at Harvard University as an NSERC Postdoctoral Fellow. Although I have a research program planned out, anything could happen at Harvard. I keep an open mind for this new journey. The unknown is the most exciting part.
What field of research are you involved in?
I am in comparative and environmental physiology of fish with a primary focus on the performance of the respiratory system. Because the respiratory system responds tightly to whole-animal metabolic demands, my research allows me to explore how animals metabolically adapt to the environment. It is truly a discipline about the fire of life, and its interactions with the environment.
What do you find the most exciting about it?
I am excited about discovering how the principles of respiratory physiology are at work in the broader biological disciplines: ecology, aquaculture, virology, toxicology and bio-robotics. The knowledge generated from the broader context inspires me to advance the basic science of respiratory physiology.
What motivated you to do research in this area?
To discover the unknowns and to provide knowledge for conserving fish species in a rapidly changing environment. Our nature is changing at a rapid pace. For the first time in natural history, such a pace of change is caused by one species –– Homo sapiens. As an individual of the species that has touched other life on planet Earth, when I look back one day, I want to be able to say that I did my absolute best to contribute to the conservation of Mother Nature.
What challenges have you faced in your career so far?
As an experimental biologist, I go to where the animals are and study their truest form in their natal environment. As a result, I probably travelled 10,000 miles, and read 10,000 books. While I can read in the comfort of my home, my frequent travelling and re-location are hard on my family.
What is something that you are proud of that you have accomplished?
Being ranked #1 in the NSERC Postdoctoral Fellowship competition of 2021. This is the first year that NSERC removed the once-per-lifetime restriction on applications to the NSERC Postdoctoral Fellowships program, which increased the total amount of applicants and made it a stiffer competition than the previous years. I am humbled by the outcome when I competed with the brightest young minds in Canada of my generation.
In your future, what do you hope to achieve with the work that you are doing? How do you see this making a difference?
I want to better understand how selective pressure acts at the individual level and how selection drives ecological performances and evolutionary trajectories of a species. In a broader sense, all respiratory phenotypes of animals exhibited today are the results of evolution in the past. This is almost like giving me a time machine to have a peek to the past. Learning how and why phenotypes become what they are now, in turn, informs me of the mechanisms and principles at work. Knowing fundamentals provides us with a predictive power about the different possibilities of how the phenotype might evolve in the future. That is very valuable for our society at large.
What is one message you would like to share with students who are considering becoming a researcher?
Follow your instinct.
Share one example of where your LFS degree has allowed you to differentiate yourself.
LFS internal funding provided partial – but valuable – financial support for my graduate school training when I was not eligible for NSERC as a study permit holder.