Jordan Maynard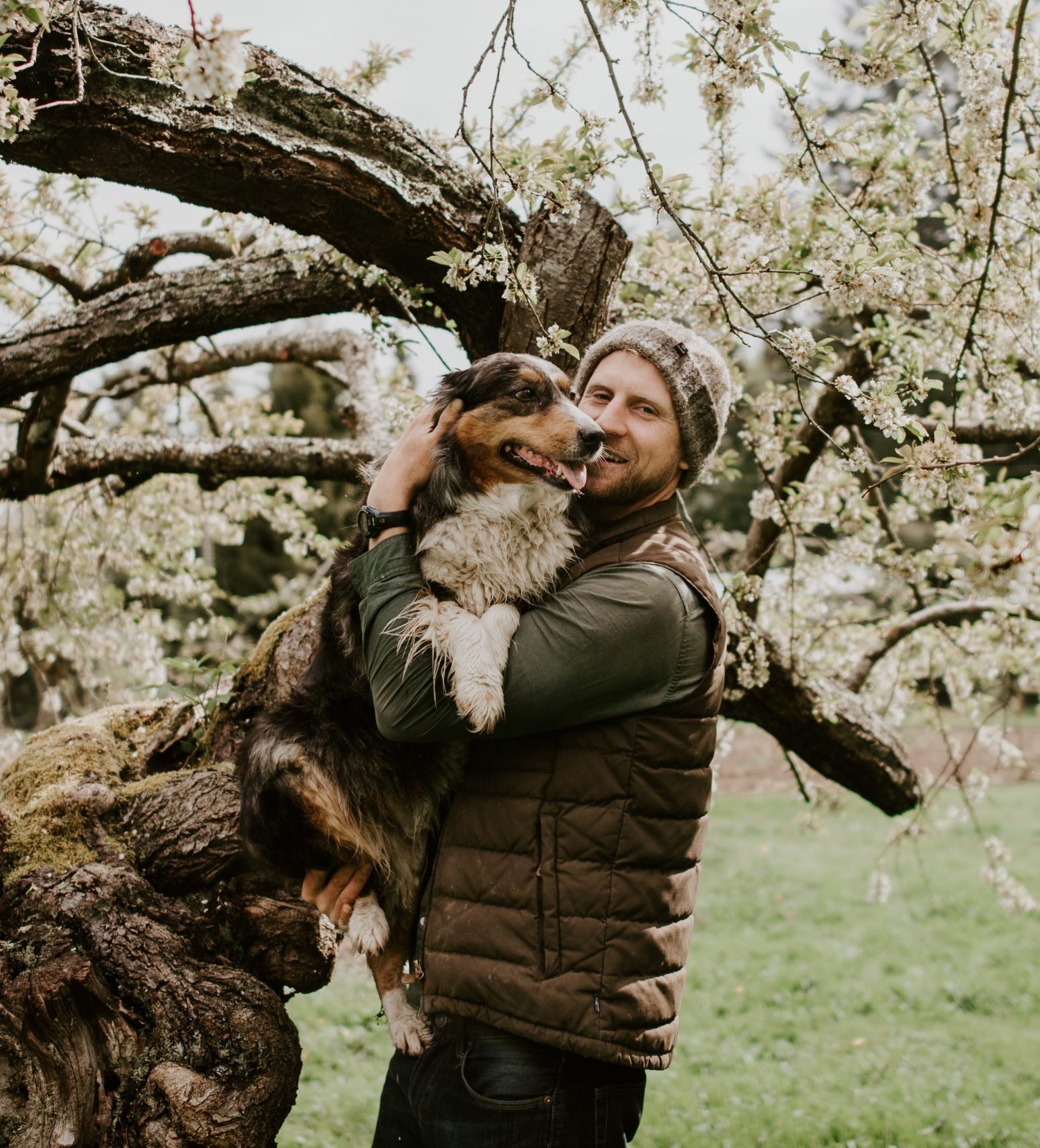 About
| | |
| --- | --- |
| Name | Jordan Maynard |
| Occupation | Co-owner and founder, Gibsons Farm |
| Degree | BSc (2012) |
| Major | Agroecology |
Jordan Maynard started Gibsons Farm in 2020 with his partner Robin Friesen. It's a 40-minute ferry ride north of Vancouver, and a unique place that combines sustainable agricultural practices, promotion of local food products, and children's programs offering outdoor experiences related to agriculture, managing land, and making food.
What motivated you to start your own farm?
I was running a farm school in Vancouver, which typically welcomed about 40,000 schoolchildren each year. However, I wanted to provide children's programs that are longer, more immersive and to really show people that farming is a potential career choice. I also wanted to devote more land to production.
I looked at three possible sites outside the Lower Mainland to build my own school and settled on Gibsons. Robin and I started this farm with co-owners Carole Christopher and Rick Pollay. Here, we offer longer on-farm experiences to get kids excited by agriculture. Also, I use the land for more food production and to really support locally grown food in this community.
This past year with the pandemic, and just starting up, we offered farm day camps, and welcomed almost every elementary school student in Gibsons so far! As COVID-19 restrictions ease, we plan to offer immersive overnight farm camps for schools from Vancouver.
In the long-term, I would like to build a partnership with my former farm school, where their short-term programs spark an interest in agriculture, and Gibsons Farm can offer an extended deeper experience.
What does a typical day look like for you?
Typically, we would meet at the farm at 6:30 am to weed for half an hour, before breaking for our morning meeting over coffee to plan the day. Our team would then split up to either harvest or prepare for our kids programs. Our produce goes to the market stand, our food truck, restaurants or grocery stores, or to be processed by our kids programs into all sorts of baking and preserves.
[Note: Robin manages the Collective at Gibsons Farm, a weekly customer pick-up where local farmers and artisans sell their goods using a made- and harvest-to-order online service.]
If a school group is visiting, then we put on our fun hats and pull out guitars for the kids! We get them involved in whatever farm tasks need doing - transplanting, harvesting, seeding, caring for the animals, building fences. Cuddling sheep, cooking something around a fire and stories are always part of the day.
From what you have accomplished so far, what makes you feel the most proud?
This business is influencing many people and it's taken off from when I started 10 years ago. I have met former Grade 3 students from my previous program, who are now new graduates and choosing to go into agriculture!
I'm an advocate for taking science outside the classroom. Six years after graduating from UBC, I attended Lakehead University where I obtained a bachelor's of education in environmental science specializing in outdoor experiential education. I believe you need to give children autonomy in the outdoors, so they can learn to be resourceful and creative. Fun first! Then kids will passively absorb some of what it takes to run a farm, and hopefully feel inspired to engage in agriculture, as they get older.
What do you hope to achieve with Gibsons Farm?
I aim to build up one enterprise each year at Gibsons Farm and then hand it over to a great manager. We now have a Market Garden Manager, and an inspired Chef running an incredible farm to plate food truck. Next year we will add sheep and poultry to our operation, and Farm to Table events.
How has studying in LFS made an impact on you?
When I was in high school and transitioning to university, I felt I was one of the few people who cared about climate change at my school. I found LFS and saw it had a number of programs and people involved in governance and advocacy, and that it was 'like agriculture.'
The first year in LFS was mind shifting. I was a vegetarian/vegan in high school but my simple understanding of the food system at the time came mainly from PETA (People for the Ethical Treatment of Animals). I learned right away that the food system is more complex and that it takes time to understand issues more fully. For instance, I did not understand the importance of economics until university. Some memorable instructors were Robert Gateman (economics), and from LFS Andrew Riseman, Alejandro Rojas, Maja Krzic and the soils folks.
Through LFS, I've been able to pull on a large resource base, such as COABC (Certified Organic Associations of BC), Ministry of Agriculture contacts and other farmers and Agrologists.