Pailin Chongchitnant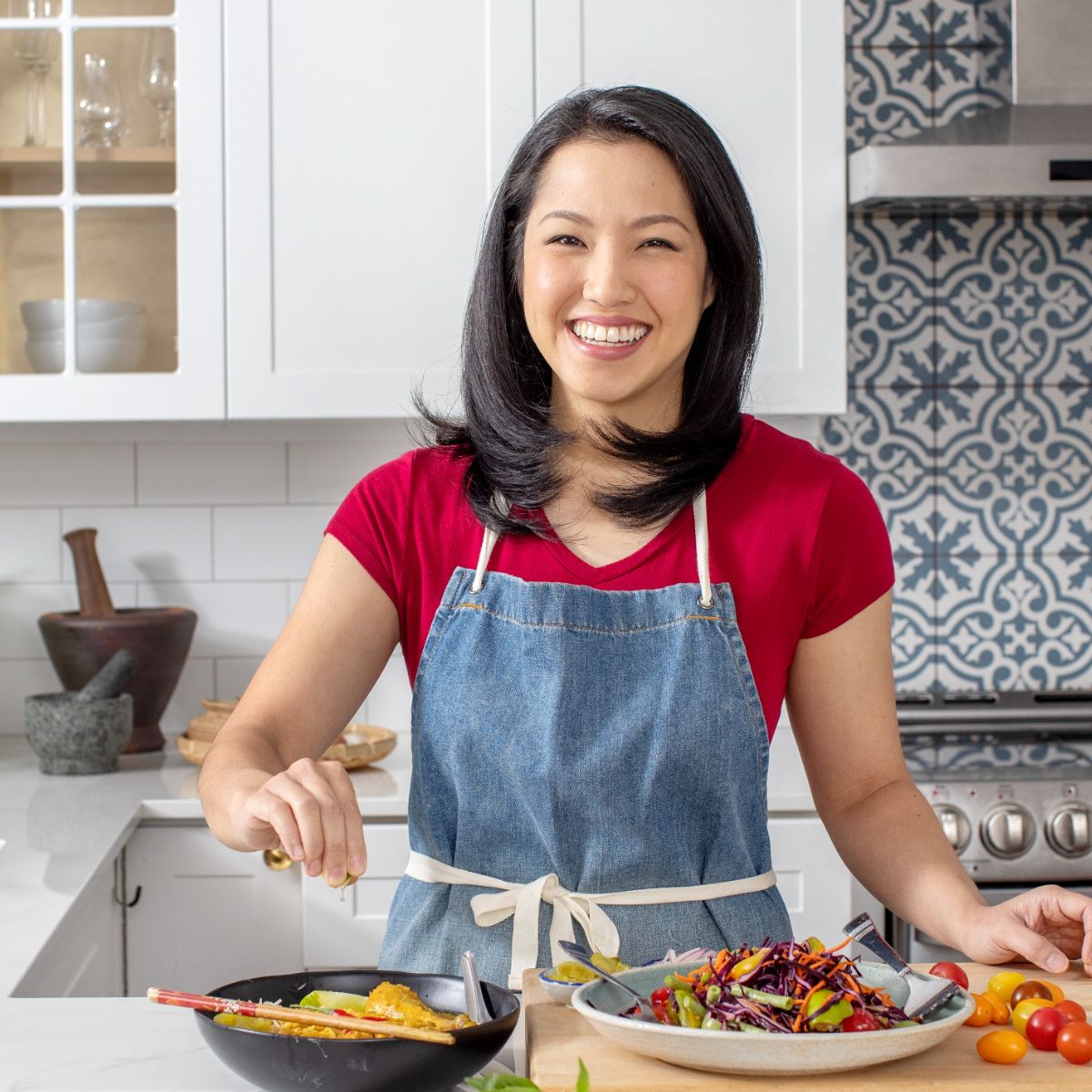 About
| | |
| --- | --- |
| Name | Pailin Chongchitnant |
| Grad Year | 2007 |
| Program | Food, Nutrition and Health |
What are the highlights of your time in LFS and UBC?
I met lifelong friends who are still my friends until this day. I also loved the opportunities to learn and experience many new things through various events and extracurricular activities.
What are you currently working on?
I just finished up with my second cookbook SABAI, which is out now. And I'm continuing my regular work of producing Thai cooking videos on the YouTube channel and my website.
How did your time in LFS impact you in your career since graduating?
My time at LFS most importantly made me aware of the complex social, environmental, and economic issues around food. When I went to culinary school, we only talked about food in the context of cooking. So, many chefs go out into the industry knowing how to cook very well, but they were not given an opportunity to learn about all the other important issues that are closely tied to food.
What advice would you give to new students about how to build community at LFS?
Don't hesitate to join any extracurricular activities that interest you. I'd say this was more important to me than the academics. There are so many clubs, events, volunteer opportunities, and any of them, or anyone you meet at any of them, could turn out to be an encounter with a new passion or even career path. These are the things that will enrich your life.
And finally, what was your favorite hangout while studying at UBC? Your favorite place to eat?
My favourite place to eat at UBC is hands down Only U Cafe in the village, which is also where I worked for 3 years while I was a student. Back then they only served classic diner breakfast and lunch, but the owners are Chinese Indians and they have now added amazing Indian food to the menu. It's the best Indian food I've had anywhere, and it's in the most unlikely of places. It's also a great place to study with a coffee and a snack as it's pretty peaceful during non-busy times.