Sofia Faugno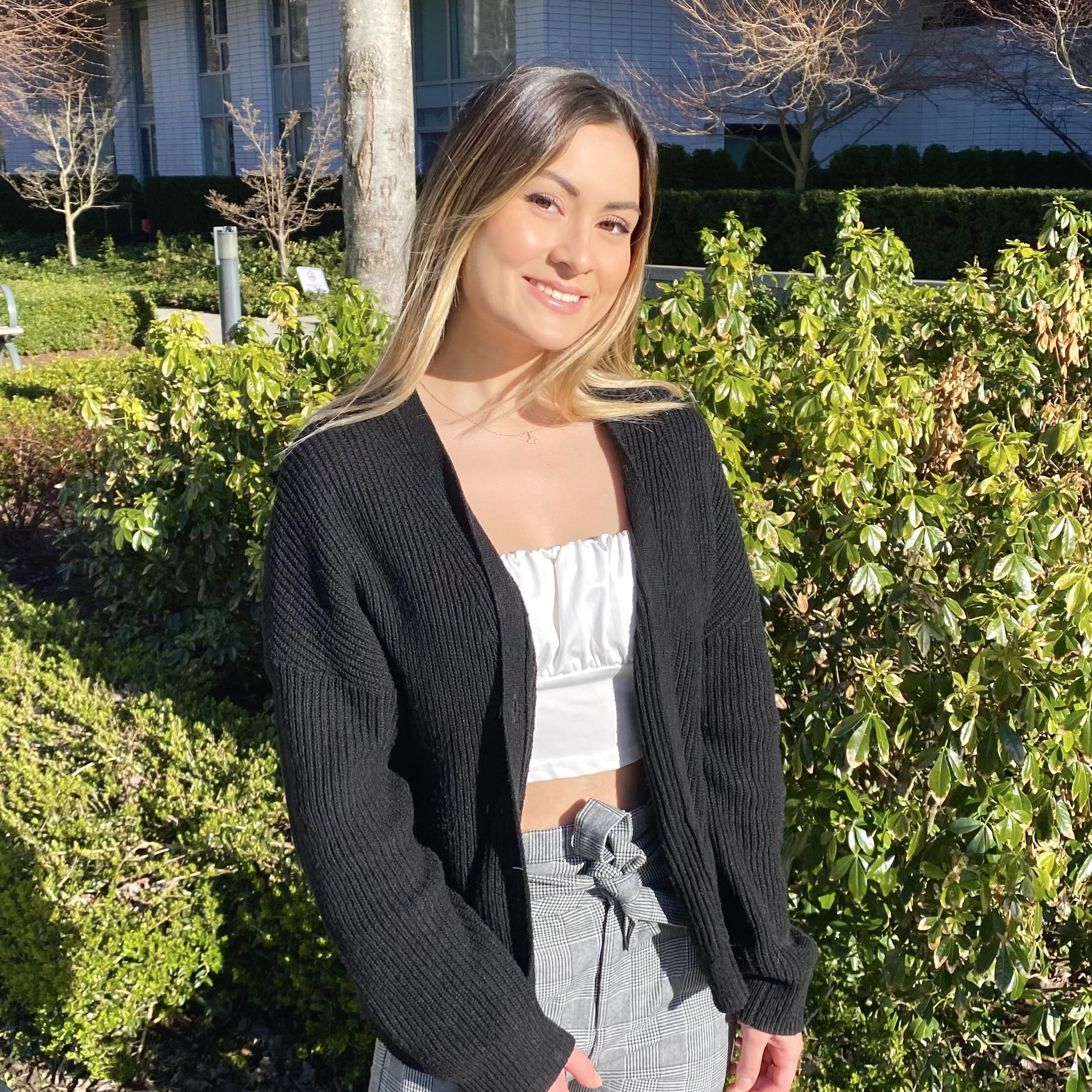 About
| | |
| --- | --- |
| | Undergraduate Student |
| Degree | Bachelor of Science in Food, Nutrition & Health |
| Major | Dietetics |
| Hometown | Vancouver, BC, Canada |
Sofia's combined interests in nutrition, healthcare and connecting with others have led her to the Dietetics major. Studying at UBC has allowed her the opportunity to deepen her knowledge about unique themes, such as inclusive nutrition counselling, as well as form connections within her LFS community. Throughout her time at UBC, she has been involved with the LFS|US and Nutrikids and says that being surrounded by "like-minded, driven individuals has been empowering."
Sofia can't wait to meet prospective students in her role as an LFS Student Ambassador - find out how to connect with Sofia and her outreach team here.
What are three adjectives that describe you?
Kind, Intuitive, Listener
Why did you choose the Faculty of Land and Food Systems?
I have always been fascinated by food, nutrition and how it can be applied to various contexts including health. In high school, I was able to learn more about the Food, Nutrition and Health program offered at UBC and it immediately resonated with what I am interested in and my career goal of becoming a Dietitian. I wanted to be able to learn and grow within an environment that allowed me to fuel this passion, while simultaneously being surrounded by diverse individuals and a beautiful campus close to home. UBC has been the perfect place to do exactly that!
What has been the best part of your university experience so far?
In my first year at UBC, I had heard about the Land & Food Systems Undergraduate Society (LFS|US), our undergraduate student government that represents LFS students. They also host various events throughout the year, which include: LFS Week, socials, and community dinners, to name a few. I was honored to serve as the Associate Vice President External and then the Vice President External in my third and fourth years, where I was able to gain insightful experience in leadership, time-management, collaboration, communication and more! Expanding and building upon my current skill set has been beneficial in academic contexts but also for applications beyond the classroom. The most rewarding outcome of this experience, however, has been the LFS community and the network of peers I have made through the LFS|US.
How did you first become interested in Nutrition and Dietetics?
Since birth, I have lived with a life-threatening allergy to dairy. This has significantly impacted my dietary choices and at times has left me feeling excluded from social gatherings involving food. Living with my allergy sparked an interest in finding food that was suitable to my preferences, while also providing me with the nutrition and energy that I needed. This interest has followed me from childhood and resulted in my passion for Nutrition and Dietetics. I realized that although my allergy has shaped my diet, food should never act as a hindrance to my ability to be a part of a community. As a future Dietitian, I hope I can teach this same ideology to my clients, creating an environment that supports inclusion and equity and allowing them to realize that despite their background, food should act as a tool to fuel our bodies. It should also provide us with comfort and shared experience, rather than an inhibition to our involvement in the world around us.
What was the best aspect of your experience living in residence?
In my first year at UBC, I lived in a single bedroom dorm in the Totem Park Residences on campus. On my building's floor we shared common spaces such as the kitchen and bathroom. Although I was apprehensive about sharing a living space with a large number of girls I had never met, it became one of my most favorite aspects of the residence experience. By sharing these spaces with my floormates, I was given the opportunity to learn more about the people living around me, and connect over common interests and the shared first year experience. Moving away from home can be challenging, but by allowing myself to open up to the experience, I was given a support network and amazing memories with my friends!
Before graduating, what is still on your UBC bucket list?
I would love to get involved in more of the UBC Recreation events on campus including the flagship event Storm the Wall and Gladiator! I am currently on an Ultimate Frisbee intramural sports team and have enjoyed playing alongside my teammates, while staying active. I look forward to continuing the sportsmanship in the Storm the Wall event and accomplishing a goal as a team!
Interested in studying in the Faculty of Land and Food Systems? Learn more here!