Lizzie Yan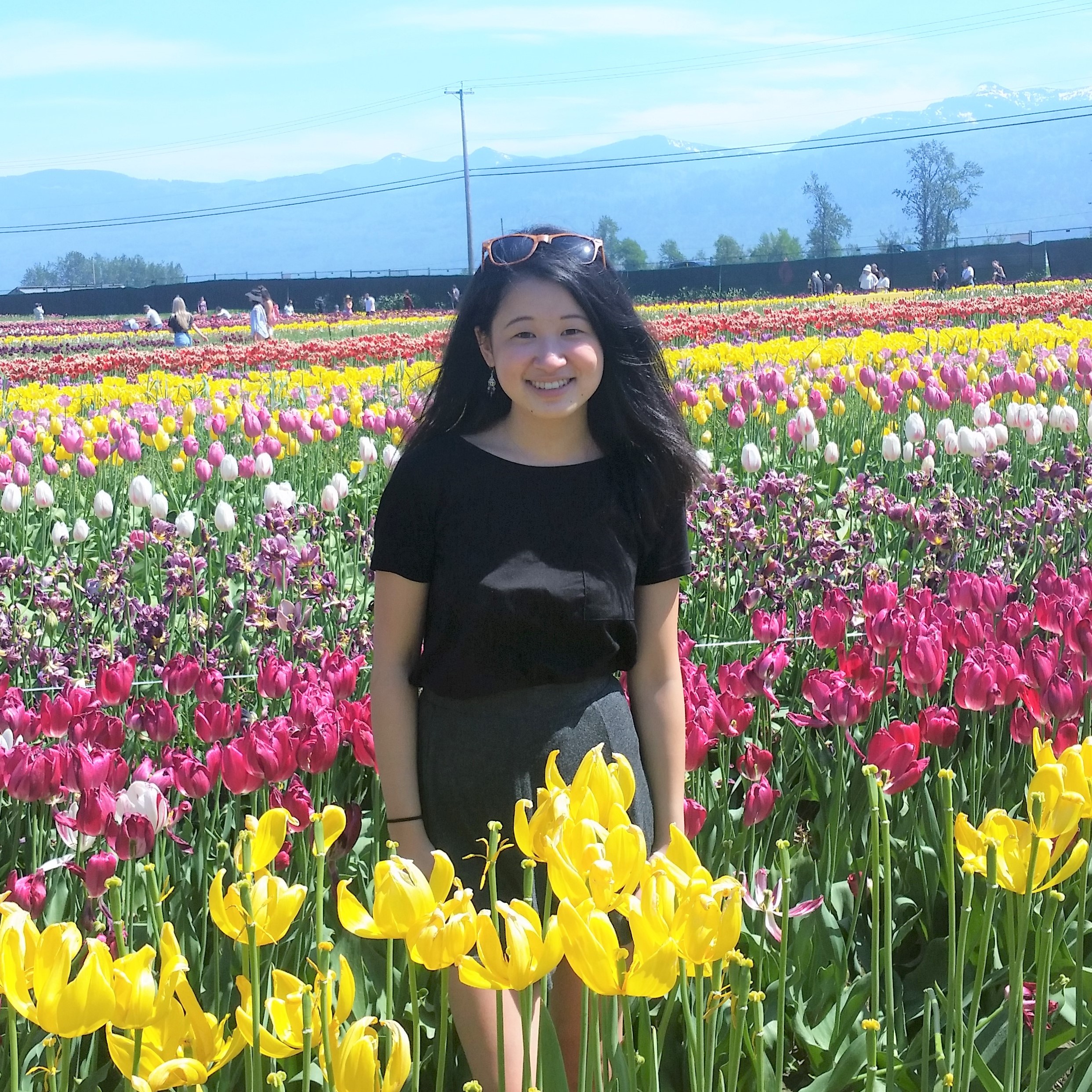 About
| | |
| --- | --- |
| | Undergraduate |
| Program | Bachelor of Science in Food, Nutrition and Health |
| Major | Dietetics |
| Hometown | Richmond, BC, Canada |
Lizzie came to LFS to study nutrition and pursue her dream of becoming a Registered Dietitian. Lizzie appreciates that no matter what major you're studying in LFS, we "tackle global issues with an evidence-based background in science. Our programs are incredibly diverse. If you have a passion for science, food, animals and/or sustainability (hopefully all four!), this is the right place to begin your journey to change the world." She is involved in many different activities and student groups in LFS, and looks forward to meeting new students at Imagine UBC this fall.
What are three adjectives that describe you?
Approachable, passionate and resourceful
What drew you to LFS at UBC?
I wanted to feel challenged, supported and engaged as a student. Besides UBC's beautiful geographical location and commitment to supporting student success and well-being, I fell in love with LFS. After I attended a spring event called UBC Welcomes You, I was attracted to the deep sense of community and peer and faculty support in LFS. By choosing LFS at UBC, I am able to achieve a well-rounded university experience.
What were you most excited and nervous about heading in to first year?
For me, it was finding a sense of belonging and community within LFS. In the summer before school started, I was always worried about fitting in and finding peers I could rely on. This worry shattered immediately after attending Imagine UBC – here I met some of my best friends, who are still my best friends today. From then on, I realized that the small but tight-knit community within LFS was what made my university experience so unforgettable. You'll recognize so many faces in the Agora basement!
What have been your favourite classes so far?
Two classes have been life-changing for me.
FNH 355: International Nutrition with Dr. Candice Rideout was one of the most inspirational courses I have ever taken at UBC. It gave me insight into how malnutrition (undernutrition and overnutrition) has an impact on the world. We studied complex issues surrounding women and food security, micronutrient deficiencies, and the problem with increasing population growth – these are all real issues happening today! There are no restrictions to this class; you only need to be third year standing or higher. Why? Diverse perspectives are necessary to combat complex global issues.
FNH 371: Human Nutrition Over the Lifespan with Dr. Jennifer Black is my other favourite class of all time. This class made me realize that no matter your age, our nutrition will always impact our health and well-being. Each life stage has specific nutrient requirements, what you need as an infant is very different from what you need as an adult. We take what we learn in class and then can apply it to promote the health and well-being of ourselves, friends, families and our broader community.
How have you gotten involved in LFS and what impact has that had on you?
A lot of people would say they first saw me while doing an announcement in one of their classes. My roles in the Land and Food Systems Undergraduate Society (LFS|US) and LFS Firsts have allowed me to connect and work closely with my fellow LFS peers and staff. I've been working as a Senior Orientation Leader and helped build the LFS ROOTSS content for first years and transfer students to help with their registration questions! I also participated in the LFS Mentorship program for the past two years, and it has helped me build a lot more confidence. These experiences have really transformed my problem-solving, communication, leadership, organizational and planning skills. As a result, I feel more confident in applying these skills to practically any job setting after graduation.
Interested in studying in the Faculty of Land and Food Systems? Learn more here!