Master of Nutrition and Dietetics
(MND)
The Master of Nutrition and Dietetics (MND) is a graduate level professional health program that offers students the opportunity to become a Registered Dietitian in British Columbia. The program is full-time, consisting of courses and practice education (practicum) placements over 28 months. Students will be placed in a variety of sectors including Provincial health authorities, private practices, rural and remote communities, among others.
What you need to know about the Master of Nutrition and Dietetics
The Master of Nutrition and Dietetics (MND) is an entry-to-practice professional graduate program.
The program involves 28 months of study with practice education placements occurring throughout the program and across British Columbia. The curriculum includes courses that focus on advanced clinical nutrition, food provision management, leadership, business and entrepreneurship, counselling, Indigenous People's health, social justice and professional dietetic practice. This program is intended for applicants who hold an undergraduate degree. Applicants who do not hold an undergraduate degree are invited to apply to the entry-to-practice undergraduate Dietetics Major.
The MND is delivered on UBC Vancouver-Point Grey campus, which is located on the traditional, ancestral, and unceded territories of the xʷməθkʷəy̓ əm (Musqueam). Practice Education Placements (PEP) will occur in various locations across British Columbia. We are privileged and thankful for this opportunity to teach our students on the various lands of the Indigenous Peoples.
Prospective Students Info Session
The UBC Dietetics Program hosted an info session for all MND prospective students in early December. This session went through the program overview and answered admission-related questions. View the presentation slides here and a full recording of the session here.
Admission to the program is offered on a competitive basis due to annual enrolment limits. Applicants must meet the minimum admission requirements established by the Faculty of Graduate and Postdoctoral Studies (G+PS). Click here to view the MND specific G+PS page.
Application assessment consists of 30% academic performance, 30% letter of intent and CV/resume, 10% references, and 30% interview (shortlisted applicants only).
Academic performance:
Successfully complete an undergraduate degree
A good academic standing of at least 72% (B) final mark in the prerequisite courses:

Note: All listed course examples are UBC course numbers. Applicants can review the hyperlinked syllabi and prove that their equivalents are achieved.

English proficiency requirement
Applicants from a university outside Canada in which English is not the primary language of instruction must provide results of an English language proficiency examination as part of their application. Tests must have been taken within the last 24 months at the time of submission of your application. Please check G+PS minimum admission requirements for the acceptable tests results.
Admissions Self report form:
Applicants must complete an Admissions Self Report Form that can be found here. This form will be used as an initial screening of your eligibility to the program. You are required to submit this form with your application by the application deadline.
Only supplemental documents in English will be accepted.
Prospective students who are currently working on the prerequisite courses should contact the program (dietetics.admissions@ubc.ca) to indicate the anticipated completion date.
Letter of Intent and CV/resume:
Applicants are required to submit Letter of Intent (maximum one page), and CV/resume (maximum two pages). In your letter of intent, please highlight your qualities and skills as they relate to you being an excellent candidate for the dietetics profession.
The following criteria will be used to assess the letter of intent and resume:
Commitment to the dietetics profession (demonstrated interest in and understanding of the profession; demonstrated effort to seek professionally-relevant experiences)
Critical thinking skills (ability to analyze and integrate information and apply knowledge to make sound judgements)
Decision-making skills (ability to make sound, timely decisions)
Dependability (ability to work with minimal supervision, be consistently dependable)
Initiative/self-directedness (ability to independently initiate activities, seek new opportunities)
Leadership skills (ability to gain support of and lead others)
Learning abilities (ability to learn quickly and independently, quest for knowledge)
Organizational/planning skills (ability to develop sound plans with attention to detail)
Perseverance (ability to function effectively despite discouragement and setbacks)
Response to feedback (ability to accept constructive feedback, develop plans for improvement and implement these plans)
Suitability for health care environment (potential to work in a fast-paced environment with diverse patients and clients who face health challenges)
Team skills (ability to work cooperatively and effectively with others)
Time management skills (ability to consistently manage time effectively and efficiently)
Written and oral communication skills (ability to communicate clearly, concisely, accurately)
References:
Three references are required for any graduate program applications at UBC. For the Master of Nutrition and Dietetics program, one referee must be someone who you have interacted with in an academic setting (e.g. referee was the professor of a course in which you were enrolled). The second referee must be someone who you have interacted with in a professional setting (e.g. referee was your supervisor at work). The third can be either academic or professional reference. You can find more information via G+PS Reference Letters page: Reference Letters – Graduate School – University of British Columbia – Vancouver – Canada (ubc.ca)
Interview:
Candidates are selected for interviews based on competitive academic standing, prerequisite course accomplishment, and non-academic components. Fulfillment of the minimum requirements, however, does not guarantee an interview. Please note that only shortlisted candidates will be contacted for the interview.
Additional Note:
Upon the admissions, students are required to complete and submit the Criminal Records Check and prepare for the immunization review. International students are encouraged to sort those documentations ahead.
Indigenous Applicants
The MND program welcomes applications from qualified, self-identified Indigenous people. Seats are reserved for self-identified Indigenous people who meet G+PS and program-specific admission requirements. Prior to applying, we encourage prospective applicants to review the Faculty of Land and food Systems Indigenous Students page and contact the program dietetics.admissions@ubc.ca.
The program is organized into 15 courses (48.5 credits) and four practicum courses (39 credits) for a total of 19 courses (87.5 total credits). A standard course plan showcases as below:
To successfully graduate from the MND program, students are required to achieve:
48.5 course credits. Students need to meet the requirements of B- (>68%) in each course or pass the course if a pass/fail course.
39 practicum course credits (HUNU 579, HUNU 581, HUNU 582, HUNU 583). Students need to complete at least 1250 hours of practice education placements.
Submission of the research capstone project (HUNU 581).
Meet or exceed all performance indicators set by ICDEP v.3.0 (July 2020).
Tuition
Overall program fee of:
$29,174.31 for domestic students (payable in 7 installments of $4,167.76 per instalment) and
$69,674.33 for international students (payable in 7 installments of $9,953.48 per instalment)
Tuition fees are listed in Canadian dollars, and your payments can be made online, by mail, or through a Canadian financial institution.
All fees are subject to increases as approved by the Board.
Faculty Members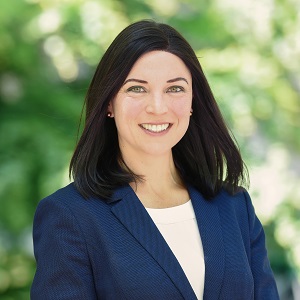 Dr. Tamara Cohen

Director of Dietetics
Assistant Professor, Food, Nutrition and Health
My broad research interests lie in understanding the interplay between different lifestyle behaviours, in particular eating behaviours, as they relate to weight management. My research is patient-oriented and always involves dietitians in the forefront of lifestyle interventions. I work with different populations, including adults living with an overweight condition or obesity and adolescents living with severe obesity. I am also interested in studying different methods of dietary assessment that include mobile applications.
Got Questions?
Whether you've got questions about your program, your experience or your next steps, Graduate Student Services is here to help. Get in touch.