Desiree Nielsen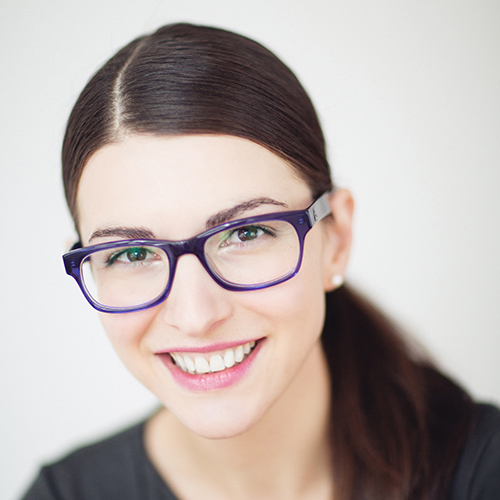 About
| | |
| --- | --- |
| | Alumni |
| Degree | Bachelor of Science in Food Nutrition and Health |
| Major | Dietetics |
Dietetics Alum Focuses on Preventing Disease Through Nutrition
Desiree Nielsen had an 'aha' moment around the link between food choices and health when her cousin, who has diabetes, came to live with her family when Nielsen was a teenager.
"It was the first time I'd encountered the concept of things to eat or not eat based on a medical condition. It got me thinking about the food you put in your body and how it can affect you," she said.
It also ignited a desire to work in a health-related field. Nielsen entered our Dietetics program in 2001 with the idea that she might eventually going into medicine. But the further she got in the Dietetics program, the more she realized that what she really wanted to do was talk to people about nutrition. "There's a huge power in helping people eat better to prevent disease as opposed to fixing them when they get sick."
After graduating with her BSc in Dietetics (with honours) in 2006, Nielsen spent five years working as a Nutrition Manager for Choices Markets. These days, she works as a consultant and strives to teach people to have a healthier relationship with food, as well as to recognize the difference between food and what is just being marketed to us as food. "We've gotten away from the basic foods that are raised or grown from the ground and because of that, our health is suffering," she said.
Nielsen is particularly interested in chronic inflammation, a risk factor for common health concerns including eczema, heart disease and diet-related obesity, and how the foods we eat can help lower inflammation. Her first book on the subject, UnJunk Your Diet: How to Shop, Cook and Eat to Fight Inflammation and Feel Better Forever!, was released in 2014.