Xanyar Mohammadi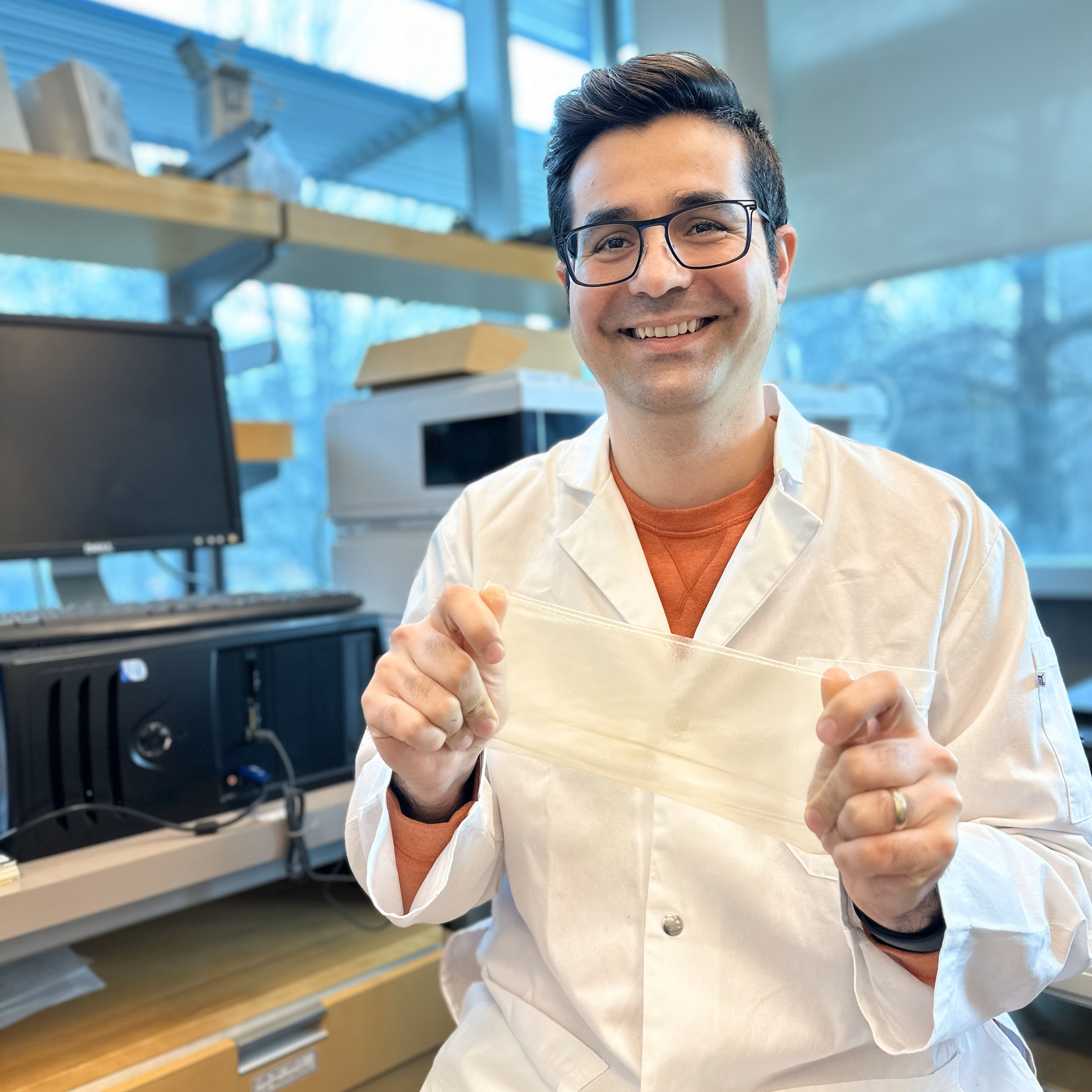 About
| | |
| --- | --- |
| Name | Xanyar Mohammadi |
| Grad Year | 2021 (BSc) |
| Program | Bachelor of Science in Food, Nutrition, and Health |
| Major | Food, Nutrition and Health |
What research are you currently working on?
Currently, my research focuses on developing a new type of packaging material for food products that can easily decompose and have a low environmental impact. This new packaging material is made using natural biopolymers like zein and chitosan, and we are using a technology called cold plasma treatment to modify these materials in a way that enhances their mechanical and barrier properties. We are also incorporating metal oxide-loaded microparticles into the packaging material to improve its antimicrobial properties. Our goal is to create a multi-layered packaging film that can be used to preserve the quality and shelf life of different types of food products while minimizing the environmental impact of packaging waste.
What excites you the most about the new UBC Food and Beverage Innovation Centre?
As a researcher in the field of biodegradable packaging materials for food, I am excited about the potential for the UBC Food and Beverage Innovation Centre to foster collaborations between industry and academia to develop innovative solutions for the food industry. The centre's focus on promoting sustainable and environmentally friendly practices aligns with my research goals, and I believe that it will be an excellent resource for connecting with industry partners and accessing cutting-edge technologies and equipment. Additionally, I am excited about the centre's potential to support local food and beverage entrepreneurs and contribute to the growth of the industry in British Columbia.
What has been the best part of your university experience so far?
The best part of my university experience so far has been the opportunity to work with my advisor, Dr. Singh, in the Faculty of Land and Food Systems at UBC. The supportive and collaborative environment of the faculty has allowed me to learn from and work with experts in various fields, as well as gain practical experience through research projects. In addition, the recent opening of the UBC Food and Beverage Innovation Centre has brought new exciting possibilities for research and industry partnerships, which I'm eager to be a part of.
What advice would you give to new students about how to build community at LFS?
My advice to new students at LFS on how to build community is to get involved in extracurricular activities, attend events and seminars, and engage with peers and faculty members. Joining clubs or groups related to your interests and passions can be a great way to meet like-minded individuals and build a sense of community within the faculty. Additionally, attending events and seminars hosted by LFS or other organizations on campus can provide opportunities to learn about new topics, network with professionals, and meet new people. Engaging with faculty members can also help build connections and provide valuable mentorship and support throughout your time at LFS. Finally, I would encourage new students to be open-minded, kind, and approachable, as building community requires effort and a willingness to engage with others.
How have your instructors influenced your academic path?
My journey at UBC LFS has been shaped by the supportive and inspiring instructors who have challenged me to think critically and pursue my academic interests. One of the most influential instructors in my academic path has been my supervisor, Dr. Anubhav Pratap-Singh. Under his guidance during my master's degree, I was able to develop my research skills and explore my research interests. This experience led me to start my Ph.D. immediately after my master's degree with the same supervisor, and I am excited to continue to learn and grow under his mentorship. Additionally, the community of instructors at LFS has fostered a collaborative and supportive environment that has allowed me to connect with other students and build a strong network of peers and mentors. Overall, the guidance and support of my instructors at LFS have been instrumental in shaping my academic path and helping me achieve my goals.
And finally, what is your favorite place on campus to relax or study?
My favorite place on campus to relax would have to be the UBC rose garden, where I can enjoy stunning views of the ocean and mountains while taking a break from studying. As for studying, I find the Irving K. Barber Learning Centre to be the perfect spot with its wide range of resources and comfortable study spaces.