Albert Chang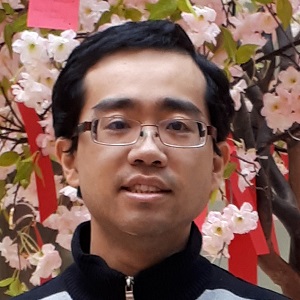 About
| | |
| --- | --- |
| Degree | Bachelor of Science in Food, Nutrition and Health |
| Major | Food, Nutrition and Health |
| Occupation | Regulatory Affairs Label Compliance Coordinator |
| Workplace | Factors Group of Nutritional Companies Inc. |
How do you feel you benefit from volunteering? (LFS mentoring)
I develop leadership skills from volunteering in LFS mentoring, that help with my own career advancement. I've been a mentor more than once, and I've learned about career options in my own degree area, nutritional sciences, that I did not know about before. Additionally, I am proud that I helped one of my mentees prepare for their interview for a food service supervisor position, and served as their reference—and they successfully secured the position.
What is one message you would like to share with students about how they can best prepare for the world of work?
Participate in career programs such as Co-op, Tri-Mentoring or Work Learn. It will help you learn and improve technical and career skills, and connect you with potential future employers.
How did you envision your career journey would be when you started university?
When I started university, I was not certain about specific career options for nutritional sciences graduates. But I did know the importance of good health, and a few factors that contribute to it, including good nutrition. I was introduced to natural health products in a second-year FNH course. I landed in my first position after graduation with one of the companies [here in the Lower Mainland] that manufactures the natural health products that I've been taking.
Share one example of how your LFS degree experience has enabled you to differentiate yourself from other professionals.
LFS's curriculum includes core courses that all students in the faculty take, from first to final year. These allow students to learn about and solve problems from multiple perspectives, guided by common and different principles of various LFS disciplines. This training helps graduates strengthen and diversify problem solving skills that are important in the work place.
What is something that you are proud of that you have accomplished in your career?
I am proud to have started my career at a large local natural health product manufacturing company. I'm also proud that I won an Awesome Award at my company, and it was my colleagues who nominated me for this quarterly award.