Simone Castellarin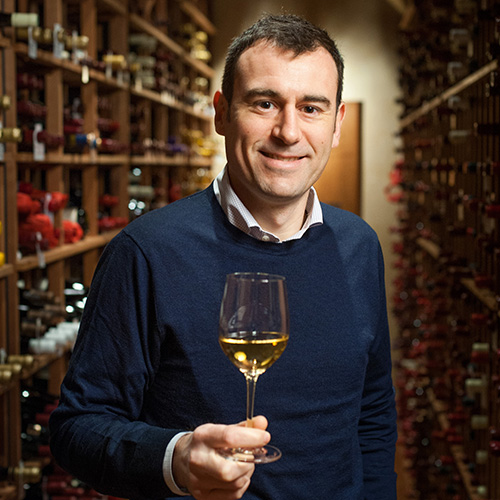 About
| | |
| --- | --- |
| Rank | Associate Professor |
| Program | UBC Wine Research Centre |
Growing up, Simone Castellarin spent countless summers working on his uncle's vineyard in Italy – an experience that turned out to be incredibly valuable when it came to pursuing a career in viticulture research.
"The practical skills I developed from working on my family's vineyard have proven helpful in my studies in viticulture and grapevine physiology," said Castellarin, who joined the UBC Wine Research Centre as an Assistant Professor in January.
"The viticulture and wine business in BC and Canada is growing. There are outstanding wineries here," he said. "I'm looking forward to meeting BC grape producers and learning more about some of the problems they're experiencing so I can help them find solutions."
Castellarin's research on the regulation of fruit ripening — what triggers it, what can modulate it, and how the environment affects it and the resulting fruit quality — has already been of significant interest to the grapevine industry. As part of his PhD studies at the University of Udine, where he was later hired as an Assistant Professor, Castellarin determined that applying a water deficit to a grapevine can increase the biosynthesis of anthocyanins—red/blue pigments accumulated in the skin cells of red grape varieties—in the fruit.
"If a plant experiences a water deficit it might lose yield or berry weight, but it will also accelerate ripening and improve the accumulation of important secondary metabolites that determine fruit and wine quality."
In the late 2000s, Castellarin published his findings on this topic in two papers that have been highly cited by the grapevine and horticulture communities.
Besides continuing field research in vineyards around the province, Castellarin will establish a molecular viticulture program at the UBC Wine Research Centre and, beginning in January 2015, will also teach a viticulture program.