Jun-Hyung Tak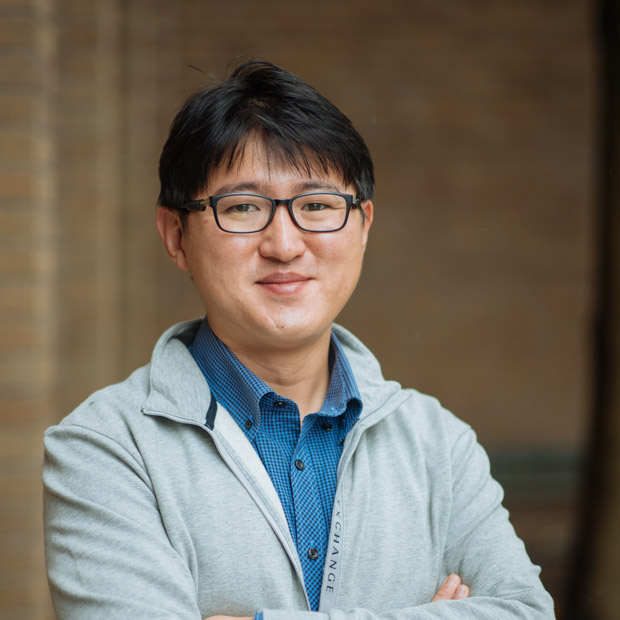 About
| | |
| --- | --- |
| Rank | Postdoctoral Research Fellow |
| Program | Applied Biology |
Postdoctoral Researcher Natural Insecticides
It's no secret that insecticides can be harmful, not only for the environment but also for human health.

"Although there are good synthetic insecticides out there, many of those synthetic chemicals have negative effects," said Jun-Hyung Tak, a PostdoctoralResearch Fellow in Applied Biology. "Botanical insecticides can provide a better, more natural and just as effective alternative."

Botanical insecticides use naturally occurring chemicals extracted or derived from plants or minerals. Tak's research involves studying the toxicological effects that botanical insecticides have on insects and why certain combinations of essential oils kill or repel them.

After completing his Masters in Entomology at Seoul National University in South Korea, Tak worked in industry for a number of years before coming to LFS to do his PhD in Plant Science (2015). What primarily drew him to the program was the chance to work alongside Professor Murray Isman, former Dean of the Faculty of Land and Food Systems, and "one of the best scientists in botanical insecticides in the world."

Botanical insecticides are typically used to get rid of common household pests — in fact, Isman helped to develop Eco Smart, a line of organic pesticides derived from plant oils sold in the U.S. — however Tak and Isman have now turned their attention to how botanical insecticides can be effectively used in agriculture.


Tak, who is planning for a career in academia, believes the way to get the most of a PhD program and become an independent researcher is to "ask the right questions. Work closely with your supervisor, but take responsibility and think of the project as your own."

He also credits the Faculty's welcoming environment with helping him to adjust to life in BC when he was an international student. "I've had the best experience in this Faculty," he said. "The staff members are exceptional and always go the extra mile for students."