Milestones
Dr. Tabitha Robin Martens received a UBC Hampton Research Endowment fund, which helps faculty members in the early stages of their careers establish their research programs. Dr. Martens joined UBC's Applied Biology program in Sept. 2021, and her research involves learning how the practices of seed savers and seed knowledge holders impact Indigenous food sovereignty, as well as rebuilding traditional food systems by considering Indigenous knowledge and land-based education.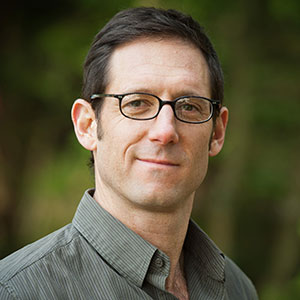 Dr. Sean Smukler became the new Director of the Centre for Sustainable Food Systems (CSFS) at UBC Farm on Jan. 1, 2023. Dr. Smukler recently served as the Associate Dean, Graduate and Postdoctoral Studies. He holds the Chair, Agriculture andthe Environment, and he's currently leading the development of a new strategic plan for the CSFS.
Dr. Gurcharn Singh Brar has received more than $1M in funding through four grants to study wheat and barley. These various genomic studies are aimed at developing a biovigilance strategy against cereal pathogens and diseases, and a functional genomic characterization of the gene controlling spikelet number and floret fertility in wheat. Granting agencies include Saskatchewan Wheat Development Commission, Manitoba Crop Alliance, Alberta Wheat Commission, Western Grains Research Foundation, Saskatchewan Barley Development Commission, and Genome BC and Investment Agriculture Foundation.
Dr. Jennifer Black received two grants to support her research on food insecurity. UBC Health After 2020 funded a project titled Hungry for Stories: Building collaboration among dietitians, health scholars, policy makers and artists to spark public action on food insecurity. In addition, the SSHRC Connection program has funded a project involving stakeholders developing new tools that engage children with evidence about food insecurity.
Dr. Jerzy Zawistowski, Academic Director, Master of Food Science Program, received a Merit Award from the International Society for Nutraceuticals and Functional Foods (ISNFF) for outstanding contributions and service to the discipline. The award was presented at their 14th International Conference and Exhibition in Turkey.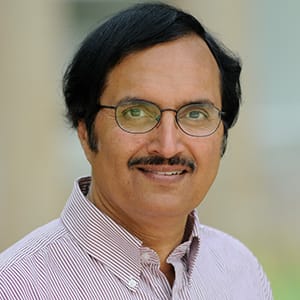 Dr. Mahesh Upadhyaya, Professor Emeritus in Plant Science, was recognized at the International Weed Conference of the Indian Society of Weed Science in Gujarat, India in Dec. 2022. He received the Gold Medal (2020) in recognition of his outstanding contributions to weed science, and the Best Book Award (2021) for "Global Plant Invasions". The society meets biennially to present awards for the previous two years.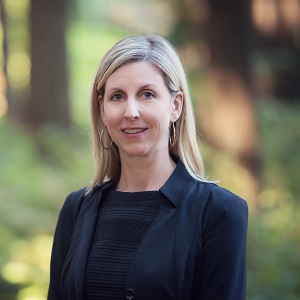 Dr. Kristen Walker won a 2023 Clements Award for Outstanding Research and Education. The Clements Awards was created to highlight the outstanding work of the many wildlife advocates and animal lovers in Canada.
News & Notes
Research presentation on pests wins award
Nisa Chavez, an undergraduate student in Applied Animal Biology, won first place at the Multidisciplinary Undergraduate Research Conference (MURC) held for UBC students, in the Virtual Presentation category. Chavez worked as a researcher in the Plant-Insect Ecology and Evolution Lab and presented her project, a data analysis of "Spatiotemporal prevalence of two Agriotes pest species at the UBC Farm". Her research supported a long-term project at the UBC Farm that is monitoring two important click beetle species, which are agricultural pests of economic concern. Chavez competed against 22 other virtual presenters. In total, more than 350 presentations were part of MURC, including in-person presentation and poster sessions.
Musqueam Garden at UBC Farm
Musqueam Garden will be creating more food security, health and wellness programs aided by recent funding from UBC's Community-University Engagement Support (CUES) Fund.
Leading the initiatives are Patricia Isaak, Health Services Coordinator, Musqueam Indian Band, and Dr. Eduardo Jovel, LFS Applied Biology program and xʷcicəsəm Garden.
This year marks the fourth growing season at Musqueam garden, where Isaak and Dr. Jovel endeavour to grow healthy, local, and culturally appropriate foods to unite the community and enhance food security. During the growing season, they will increase food production and distribution. In addition, they will deliver health and wellness workshops and provide opportunities to learn about traditional medicines, food preparation, and nutritional literacy.
They also hope to use the CUES Fund to increase participation in the garden among both community members and UBC students, and increase food security capacity at Musqueam, such as through grassroots programs.
New awards for top graduate student researchers
To recognize the contribution to research made by LFS graduate students, the Faculty has created two new annual awards. These run in conjunction with the annual Governor General Gold Medal and CAGS-ProQuest Distinguished Dissertation Award competitions; the students selected as the GG Gold Medal nominees are named winners in the newly created top LFS thesis and dissertation awards. Huiying (Amelie) Zhang (MSc Food Science 2022), won the LFS Top Thesis Award, which is presented to the master's student with the top-ranked thesis. Zhang's thesis was Identification of circuminoids in nutraceuticals and assessment of stability and bioactivity following pulsed light treatment. Dr. Ronit Mandal (PhD Food Science 2022), won the LFS Top Dissertation Award, given to the doctoral student with the highest-ranked dissertation. Mandal's topic was Design, development, and validation of continuous-flow pulsed UV light systems for liquid food processing.