Helen Zhou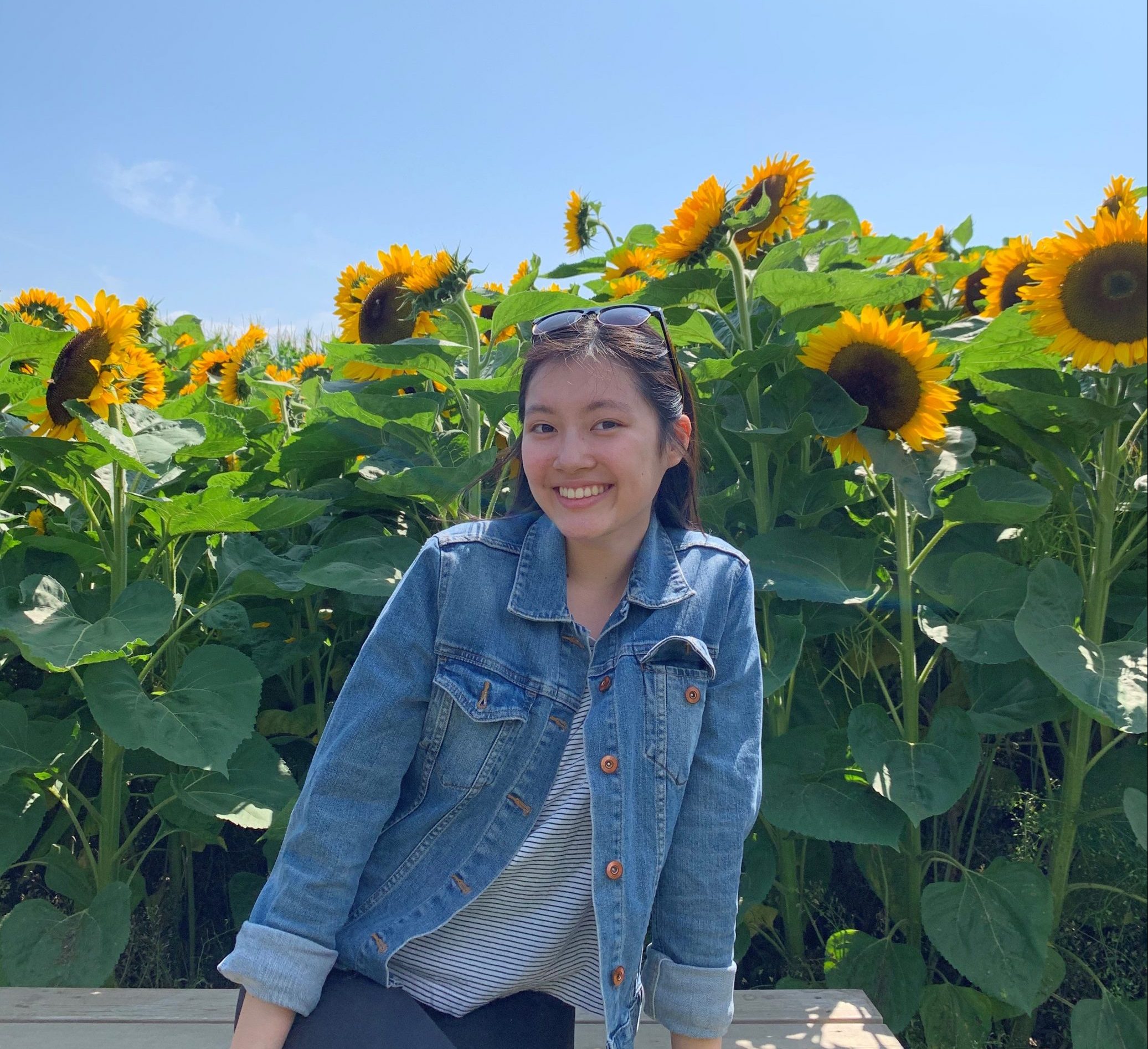 About
| | |
| --- | --- |
| Name | Helen Zhou |
| Grad Year | 2021 (BSc) |
| Program | Bachelor of Science in Food, Nutrition, and Health |
| Major | Food, Nutrition and Health |
| Hometown | Vancouver, BC |
What are the highlights of your time in LFS and UBC?
I recently graduated (November 2021) after studying food, nutrition and health. Some of the most amazing experiences I've had are with the LFS community. In my first year, I joined the LFS Undergraduate Society and that's where I made a close circle of friends who were like minded and had the same passions and commitment as me. I'm still connected to a few of them and it's really amazing to see what path their LFS journey is taking them. One of my top experiences was when I joined the LFS Undergraduate Society as VP Academic and I was able to host many events including a large career fair. I enjoyed connecting students from the various LFS programs with external organizations, showcasing the different paths they could take.
The Dean, staff, professors, and the entire LFS community were really supportive throughout my studies, offering advice and guidance. And now, as an alumna, this community supports me on my new adventures too.
Another highlight is the LFS Agora Café, in the basement of H.R. MacMillan Building (on Main Mall). Their granola bar is a staple! This is a place for accessible, nourishing and vegetarian food. I was involved with Agora up until my last year at UBC. In my first year I was a café volunteer, in my second I joined their team as a human resources manager, and in my final year I was a coach and general manager. Unfortunately, the pandemic hit and I wasn't able to fulfill all my responsibilities as their captain. I highly recommend every student and alumni to go and visit Agora when it is safe to do so.
Can you share how you felt when you crossed the platform at your graduation ceremony?
When I heard the announcement that my November graduation was going to be in person I was really excited. From being at home, in my room, attending classes online, to finally being on campus again, was an incredible feeling. The familiar sights of the Chan Centre, the Alumni Centre, MacMillan, made it felt like things were a little more normal again. But it was the LFS community, the students being able to come together and cross the stage (even with the masks and restrictions for our safety) that made it very special. Faculty and staff came out to applaud us and to welcome us into the alumni family. And campus was so beautiful and I'm grateful that it was a sunny day, with no rain. It sure has been a journey.
Can you share with our LFS alumni and students your experiences, challenges and tips for finding a job in this ever-changing work environment?
A lot was happening in my final year and the job market was hit pretty hard with the pandemic, making my job search very tough. I started researching for a job at the end of the summer, just before my last semester at UBC. I wrote so many cover letters and resumes and kept applying until I found this incredible, and unexpected job.
I'm the Marketing Coordinator for Herbaland Gummies and my work includes producing content for blogs, newsletters and social media. It is a little bit different from what my degree is. I never thought I would go into marketing. However, this is a gummy supplement company, so I have been able to use aspects of my degree and my knowledge of nutrition and apply them to my marketing role. I recently did an Instagram Live and talked about cold and flu season highlighting various vitamins and minerals. I'm super happy to be able to use my degree in a different field.
LFS Staff Rob Kim and Thilini Leitan have had a really big impact on me and my fellow class alumni in their career programming and resources. I've learnt a lot in my roles in a leadership setting and joined UBC clubs to increase my network. In fact, most of my skillset I have now is from my time in LFS.
I highly recommend that my fellow LFS alumni and students access all the resources they have before and after you graduate, whether it's a career workshop or a webinar on preparing for interviews. Be open minded to different fields and different paths and keep learning, connecting and networking.
What was your favorite hangout while studying at UBC? Your favorite place to eat? A top spot to be with friends and chill?
On campus, my favorite hangout was The Pod, which is in the H.R. MacMillan Building basement. It's a space where students wind down, take a nap, play some pool or study. I would always find the best community there. Of course, the Agora Café has great food.
I love The Nest (the newer student union building) and I spent a lot of my final year on campus on the benches there. It's so vibrant.
And finally, the UBC libraries are perfect for studying. You can find a quiet room, or if you want to be around people, you can find a comfy communal area too. UBC campus has so many beautiful spaces, especially the outdoor spaces, gardens and parks.
Since graduating in November how do you stay connected to LFS and the alumni community?
I feel very supported by LFS and UBC since graduating. I know when I need resources or advice I can reach out to LFS, alumniUBC and via LFS social media networks. With that support and in staying connected, I feel confident and optimistic about the future. I'm able to take things slowly and know that wherever I go, there are people who are behind me and who will look out for me, be it friends, family or the wider LFS community, and I think that's pretty awesome!
To support Agora Café, just visit this link.
Share your student/alumni story by connecting with LFS Alumni Relations Manager, Niki Glenning at niki.glenning@ubc.ca.