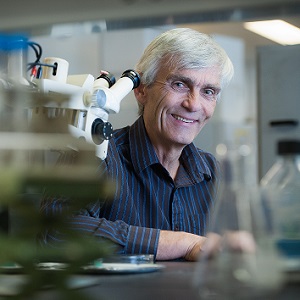 Anthony Farrell
Professor Emeritus
604–822–6602
BIOL 3325, 6270 University Blvd
University of British Columbia, PhD, Zoology
University of Gothenburg, Honorary Doctorate
Bath University, BSc, 1st Honours, Biology
Integrative and comparative animal physiology–cardiorespiratory dynamics, myocardial oxygen supply, coronary physiology and coronary pathology, blood flow regulation
Salmon migratory passage, exercise / handling stress and recovery, aquatic toxicology
Please visit http://tonyfarrell.landfood.ubc.ca/ for more information.
Stecyk, J.A.W., Farrell, A.P., Vornanen, M. 2017. Na+/K+-ATPase activity in the anoxic turtle (Trachemys scripta) brain at different acclimation temperature. Comparative Biochemistry and Physiology – Part A: Molecular & Integrative Physiology 206, 11-16.
Rosalind A. Leggatt, Carlo A. Biagi, Dionne Sakhrani, Robert Dominelli, Erika J. Eliason, Anthony P. Farrell, Robert H. Devlin 2017. Fitness component assessments of wild-type and growth hormone transgenic coho salmon reared in seawater mesocosms. Aquaculture 473: 31-42.
Poletto J, Cocherell D, Baird S, Nguyen T, Cabrera-Stagno V, Farrell, AP & Fangue, NA. 2017. Unusual aerobic performance at high temperatures in juvenile Chinook salmon, Oncorhynchus tshawytscha. Conservation Physiol 5: 10.1093/conphys/cow067.
Alderman S, Feng L, Farrell AP, Kennedy CJ & Gillis T. 2017. Effects of diluted bitumen exposure on juvenile sockeye salmon: from cells to performance. Environ Toxicol Chem 136: 354–360.
Cox GK, Brill RW, Bonaro KA & Farrell AP (2017). Determinants of coronary blood flow in the sandbar shark Carcharhinus plumbeus. J Comp Physiol B. 187: 315-327.