Ainsley MacDougall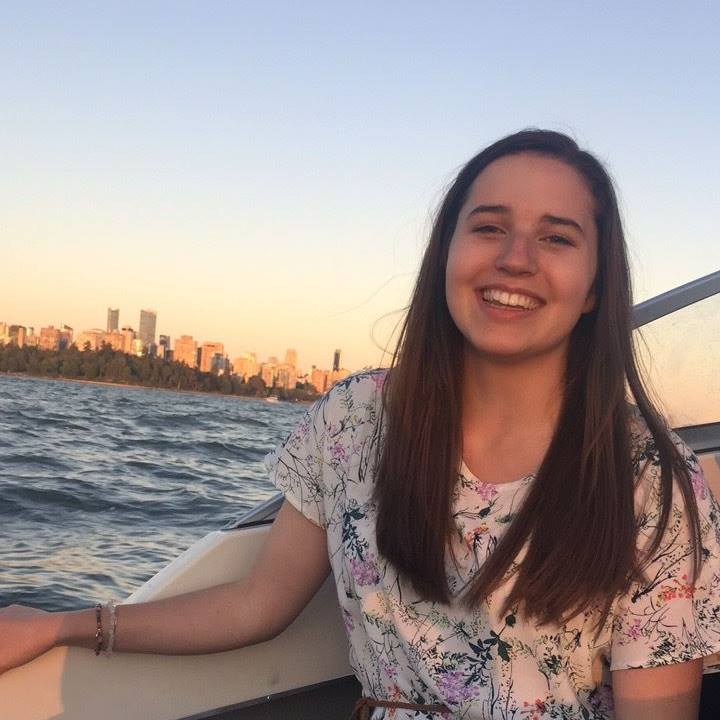 About
| | |
| --- | --- |
| | Graduated, May 2020 |
| Degree | Bachelor of Science in Global Resource Systems |
| Major | Food and Resource Economics |
| Hometown | Calgary, Alberta, Canada |
Ainsley MacDougall is a recent graduate from the Global Resource Systems (GRS) program. She has also served as the student representative for the Faculty of Land and Food Systems (LFS) on the UBC Senate during her time as an undergrad.
What are three adjectives that describe you?
Passionate, dedicated, curious
What did a typical week look like for you?
Between classes, work, and being involved in student government, I was on campus a lot! Generally, I had one to three classes a day. I worked as a Senior Student Ambassador, where I helped lead and manage a team of over 40 student ambassadors that run UBC campus tours for prospective students.
I made sure to make time for the gym at least twice a week. My weekends were usually spent studying in a café in a new part of the city, or hiking around Vancouver.
During my term as a student senator, I also had 3-6 meetings a week for the UBC Senate.
How much has your university experience changed overtime?
I started my first year at a different university in Ontario, but had trouble fitting in and wanted more from my program. I was fortunate that my friends at UBC introduced me to the Global Resource Systems program, which upon further research sounded right up my alley – a degree that I could design myself around issues I am passionate about!
In high school, I never would have thought I would be pursuing a Bachelor of Science. I think it is important to keep an open mind and be willing to try new things in your university experience, even if it means taking some courses that make you nervous (like chemistry for me!)
How did your extracurricular activities contribute to your university experience?
University, to me, was never just been about the academics. That was always my primary focus, but so much of the work, volunteering, and adventuring I did outside of that helped me along my path to a career where I can make a difference. My classes were where I gained invaluable knowledge and connections to professors and faculty, but it was my extracurricular activities that gave me all the leadership and organizational skills I take into all aspects of my life.
What would you want a student applying to LFS to know about our Faculty?
Overall, I can't express enough how fantastic LFS has been in supporting my transition from a different faculty and university. The members of this community, including the professors, staff, and my fellow students, have helped me so much in pursuing my passions.
The attitude on campus is very positive and supportive of students, and it is a place I feel at home and where I can thrive.
Interested in studying in the Faculty of Land and Food Systems? Learn more here!