GLOBAL RESOURCE SYSTEMS MAJOR
Do the words self-directed and learner-centered appeal to you? The Global Resource Systems (GRS) program at UBC offers exactly that kind of learning path so you can become an adaptable, well-rounded human being with problem-solving skills needed in today's world.
What you need to know
We are increasingly connected in a global world. In your GRS program, you'll gain a comprehensive understanding of the natural resource systems and the surrounding socio-economic context from a holistic perspective. GRS allows you to select a resource specialization and apply it to a specific global regional context. This develops your cross-cultural sensitivity through cultural understanding.
Offering you a highly customized course of study, GRS grants you the flexibility to co-design your curriculum to gain the skills and knowledge that you want, building your degree across the sciences and humanities. You will also have the opportunity to gain hands-on learning experience, both locally and abroad, through exchange programs, global seminars, self-directed studies, and resource-related internships. This systems-wide approach represents interdisciplinary thinking at its best — providing you with a valuable mindset for the future that lies ahead. You will graduate from the program with a well-rounded understanding of the world, problem-solving competencies, and a sense of place towards creating a sustainable and equitable world.
The Global Resource Systems program in the Faculty of Land and Food Systems offers you the opportunity to address resource issues globally by emphasizing holistic perspectives aimed at creating sustainable and equitable changes. You'll earn your BSc in GRS by combining courses in not only the sciences but also in the humanities, relating these courses to your chosen resource specialty and region of the world. In taking these courses, you'll gain an in-depth understanding of your resource of interest. GRS is designed to be flexible to your interests and professional development goals, opening doors to participating in various opportunities related to your resource and/or region upon completion of this program. Should you choose, you can complete an undergraduate thesis during your fourth year under the supervision of a faculty member. Research assistant opportunities are also available throughout the calendar year.
Academic excellence is established through selection of courses from across the university, to complement your global specialization. In addition, a key component of the program is regional or global experiential learning. This might include conducting self-directed research, participating in global seminars, or studying or volunteering abroad, typically in the region of your specialization. In GRS, it's more about the experience itself of learning and being immersed in a different community.
Throughout the course of the program, engaged GRS students will evolve personally and professionally into adaptable, resilient individuals with cultural and contextual competence. You'll also gain valuable problem-solving skills, which will help you address the challenges of global issues we face today.
For a more comprehensive list of resource and region-specific courses, visit our site here.
As an interdisciplinary Global Resource Systems student in Global Health, your courses might look like this:
ANTH 210 Eating Culture
SPPH 300 Working in International Health
FNH 355 International Nutrition
SOCI 479 Social Determinants of Health
FRE 340 International Agricultural Development
As an interdisciplinary Global Resource Systems student in Sustainability and Environment your courses might look like this:
GEOG 205 Introduction to Hydrology
BIOL 304 Fundamentals of Ecology
CIVL 200 Engineering and Sustainable Development
CONS 210 Visualizing Climate Change
LAW 323 International Environmental Law
For more information about the required courses and those that support the GRS program, please consult the Global Resource Systems website, or the UBC Academic Calendar. Current students, please use the 'Degree Navigator' tool in your Student Service Centre (SSC) to track your progress.
Minors
You may choose to supplement your Global Resource Systems major with a minor, which involves taking courses in a subject area outside of your specialization. As a GRS student, you are eligible to apply for a Minor in Arts, Commerce, Sustainable Food Systems, or Science. To learn more about minors, including application timelines, click here.
Dual Degree with Master of Management
If you're thinking of taking your Global Resource Systems degree to another level — or into the business arena — you may want to apply for the Bachelor of Science (Global Resource Systems) – Master of Management Dual Degree. Please note: admission to this program is primarily available to students coming directly out of high school. Depending on enrolment, the UBC Sauder School of Business may release a limited number of spaces on a competitive basis to students who are going into their third year at UBC (or those who are transferring to UBC for their third year). Learn more about this dual-degree program option and the application process in the Faculty of Commerce and Business Administration section of the UBC Academic Calendar.
GRS is a second-year entry program, meaning you'll need to have completed 24 credits before your start date. Most students apply between October and January of their first year so they can begin the GRS program the following September. You can read more about admission requirements and timelines in the UBC Academic Calendar.
To help assess suitability, you will need to submit with your application a 500-word (maximum) letter of intent which addresses the following: a) why you'd like to enrol in the Global Resource Systems program b) your professional aspirations and c) any relevant personal, volunteer or work experience you bring to the table. You can find more instructions here.
While not required, if you are interested in applying to the Bachelor of Science in Global Resource Systems, we strongly encourage you to follow the first-year requirements of the GRS degree.
Where Can a Degree in Global Resource Systems Take You?
Our GRS alumni are making substantial contributions to the challenges we face on a global level. The experience gained in the GRS program prepared our alumni to become global citizens who are ready to create sustainable and equitable change in their field of specialization.
Our graduates are working throughout the world in diverse careers and organizations:
Careers
Natural resources consultant
Public health nutritionist
Lawyer
Food market analyst
Public policy and trade analyst
School or community garden coordinator
International marketing manager
Environmental consultant
Agriculture and food specialist
Organizations
Non-governmental organization (NGO)
World Bank
Provincial and federal government agencies
United Nations headquarters
World Health Organization (WHO)
World Food Programme
Food and Agricultural Organization (FAO)
Got Questions?
If you are a prospective or current student with general questions about this program, or if you're already in the GRS major and have specific questions about your international experience or program requirements, please contact Roxana Quinde in the GRS office.
Curious to Know More?
If you'd like to know more about this future-forward program, contact us:
Roxana Quinde
Program Coordinator, Global Resource Systems
roxana.quinde@ubc.ca
Dr. Les Lavkulich
Program Director, Global Resource Systems
Professor Emeritus, Soil Science and Resource Management & Environmental Studies; P.Ag
lml@mail.ubc.ca
Or visit the Global Resource Systems dedicated website.
Meet Our Community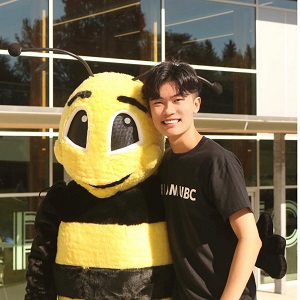 Jason Pang
I hope to support businesses in their transition to a low carbon, resource-efficient, and socially-inclusive economy.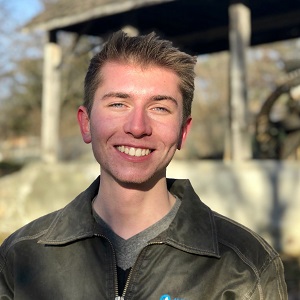 Brennen Gilbert
The amount of personal growth I've witnessed, both in myself and others, since joining this community is unbelievable.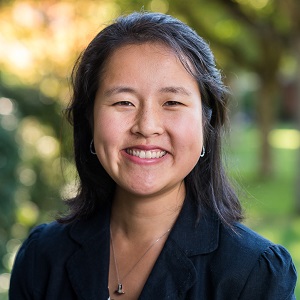 Jenny Lu
Bachelor of Science in Global Resource Systems
While people often joke about how my current job doesn't seem to relate to my degree studying food systems, I actually got this job because of my LFS background!
READ MORE STORIES