Nilanga Aki Ediriweera Bandara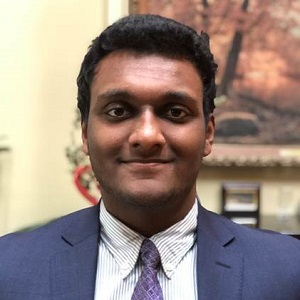 About
| | |
| --- | --- |
| | Graduated, May 2020 |
| Program | Bachelor of Science in Food, Nutrition and Health |
| Major | Food, Nutrition and Health |
| Hometown | Burnaby, BC, Canada |
Nilanga Aki Ediriweera Bandara is a recent graduate of the Food, Nutrition and Health program. Aki is an accomplished student who was recognized for his academic achievement and community engagement when he received a prestigious Premier Undergraduate and Wesbrook Scholar award in 2019 (one of only 20 students from across all Faculties at UBC!). We are so proud!
What are three adjectives that describe you?
Eager to learn, caring, and open
Why did you choose to apply to UBC?
I spent a lot of time looking at different schools, but what drew me to UBC was its reputation of academic excellence and a real commitment to student well-being. UBC also has a very thorough, detailed and fair admissions process that attracts the best students, and receiving your admission letter is a huge accomplishment itself.
How did you first become interested in the Food, Nutrition and Health (FNH) program?
The Faculty of Land and Food Systems offers very strong programs that are shaped to respond to some of the world's pressing issues. I believe that food and nutrition are fundamental to the overall health and well-being of our communities, and the FNH program aligned with my vision.
Did any course or instructor have a lasting impact on you?
FNH 200: Exploring Our Food cast away any doubts that I was in the right program. We learnt a great deal about food, everything from nutrients to processing. It was eye opening to understand the amount of resources that goes into our food to make it safe to consume, and the amount of work that goes into getting our food from the field onto our tables.
Dr. Madadi-Noei is an incredible caring mentor and teacher. She went above and beyond to ensure we achieved academic success not just in her class, but throughout our undergraduate years. She also teaches her students how to choose healthy foods for their own consumption and the value of embracing a healthy diet.
What academic activities outside of the classroom have you participated in?
I had the opportunity to collaborate with a medical doctor on a letter to the editor that was published in the New England Journal of Medicine, on the relationship between electronic cigarettes and adolescent health. Our paper was accepted for an oral presentation during a conference in Québec, and the Faculty of Land and Food Systems was able to provide financial assistance to cover my travel expenses.
Research is a fundamental part of graduate studies, and to be able to experience this collaborative process with support from my Faculty during my undergrad was great preparation for the future.
Interested in studying in the Faculty of Land and Food Systems? Learn more here!